The Magic Breath
"The Magic Breath" is a poetic, comedy and magic fusion with soap bubble high level technics show.
It converts every place in a magic open air theatre with everything: the characters history and the special effects like the bubbles rain.
The two endearing characters will lead the audience into the enchanted world of diverse bubbles, smoke bubbles, gigantic, minuscule, flying bubbles, bright,
with magical effects, and a stunning story.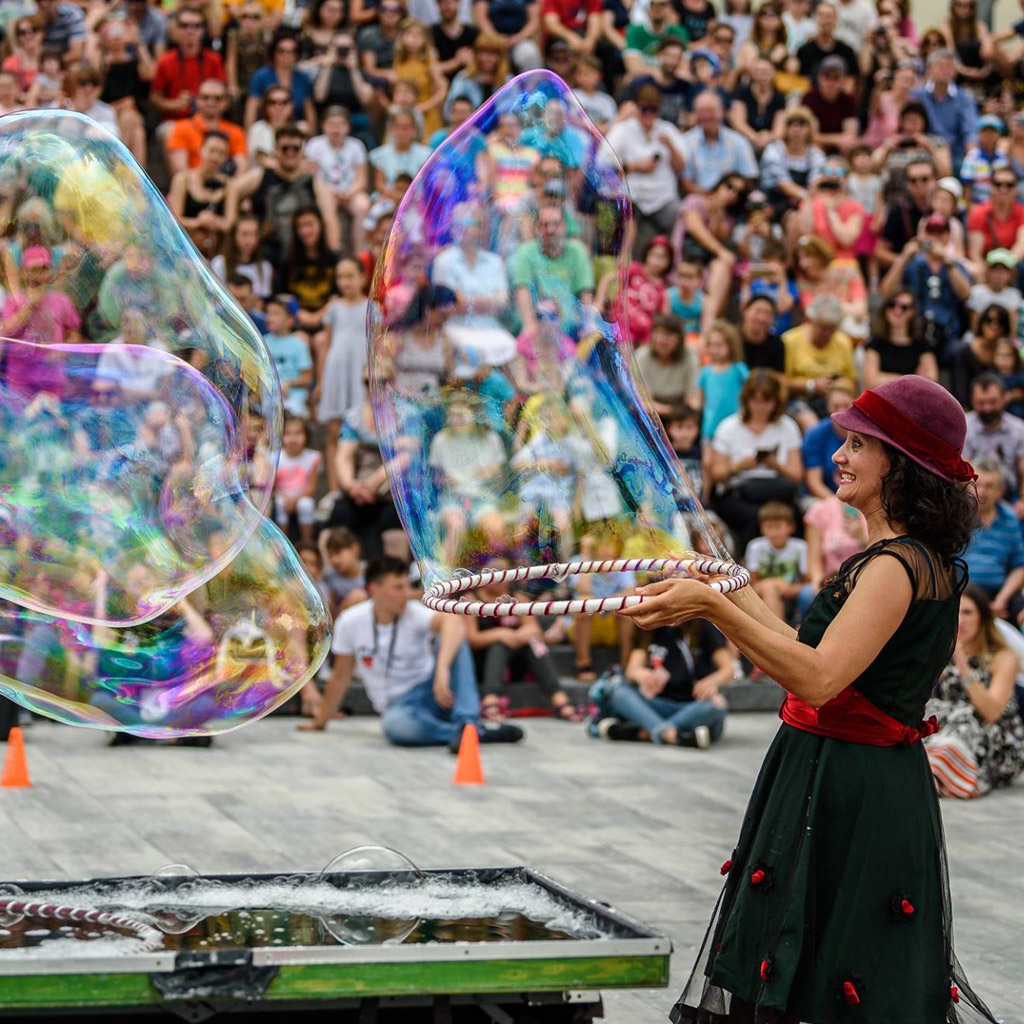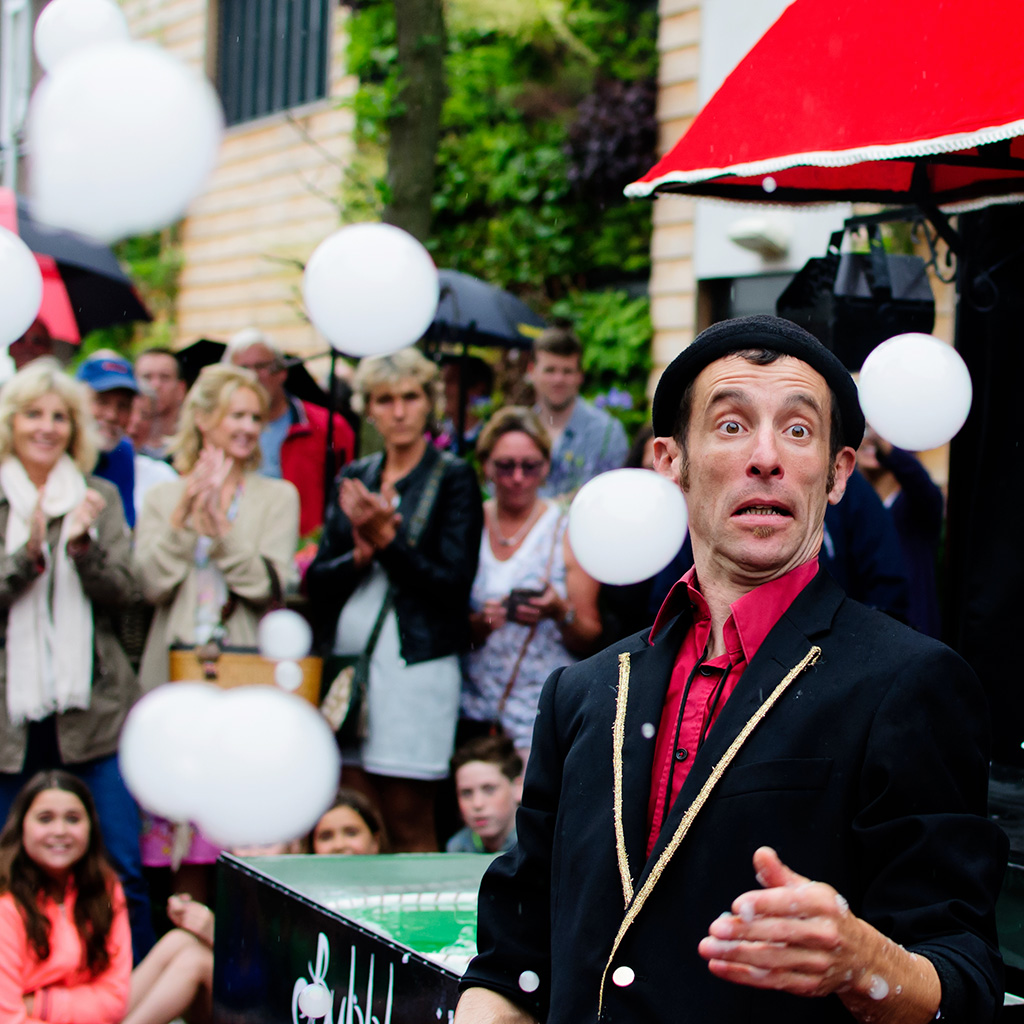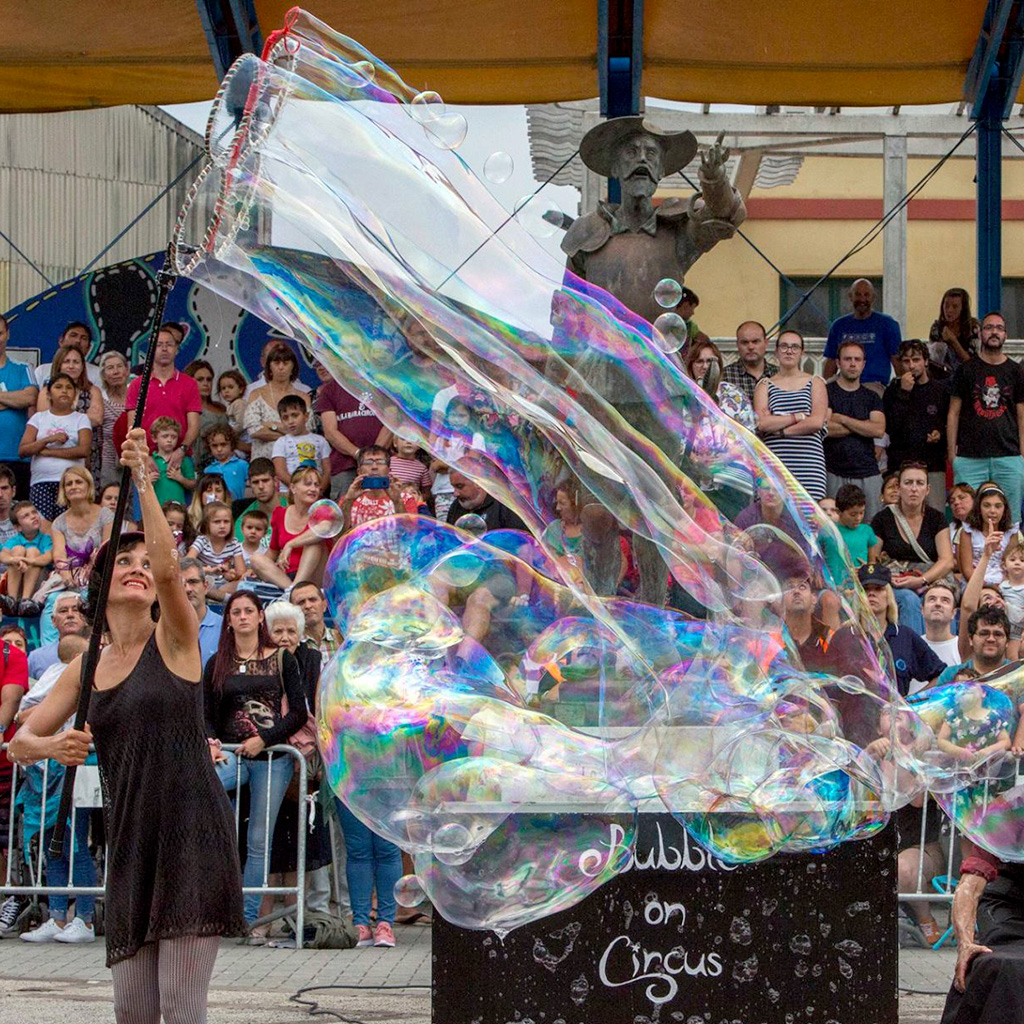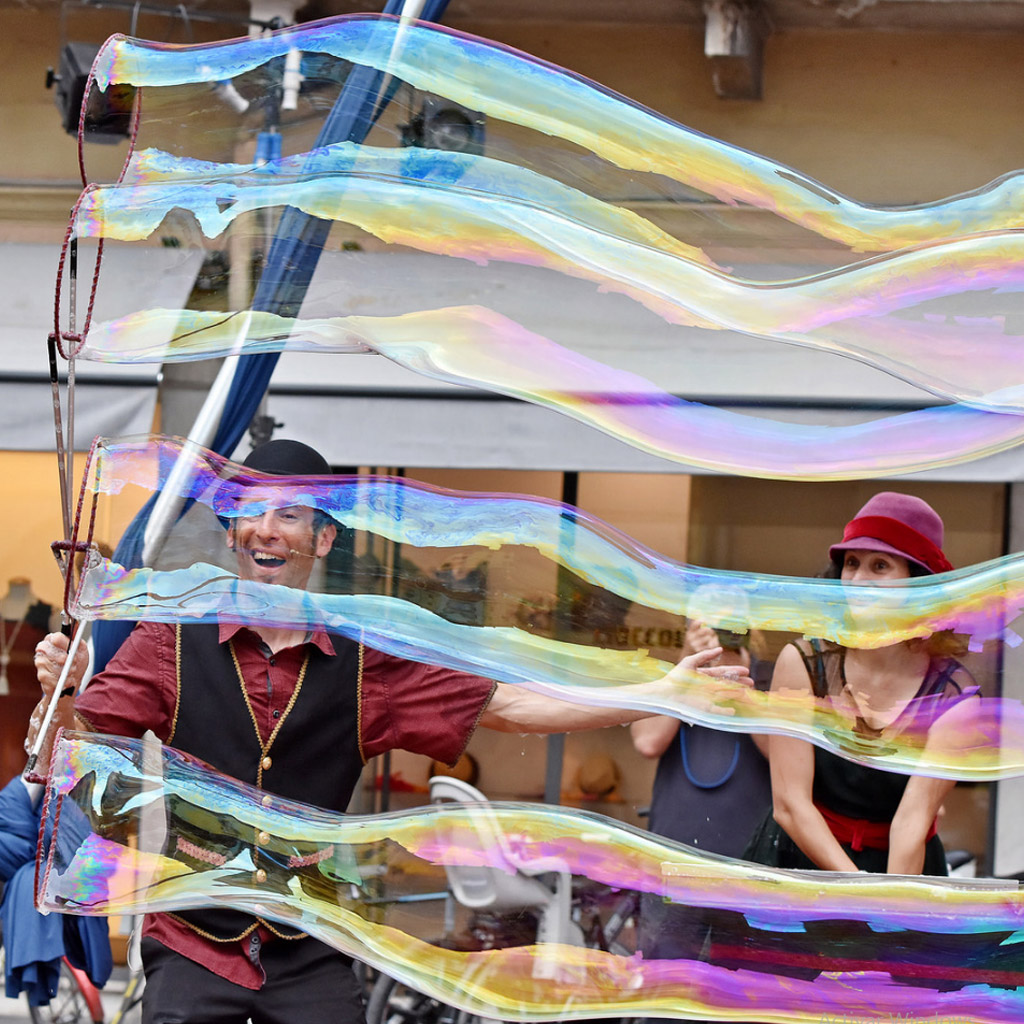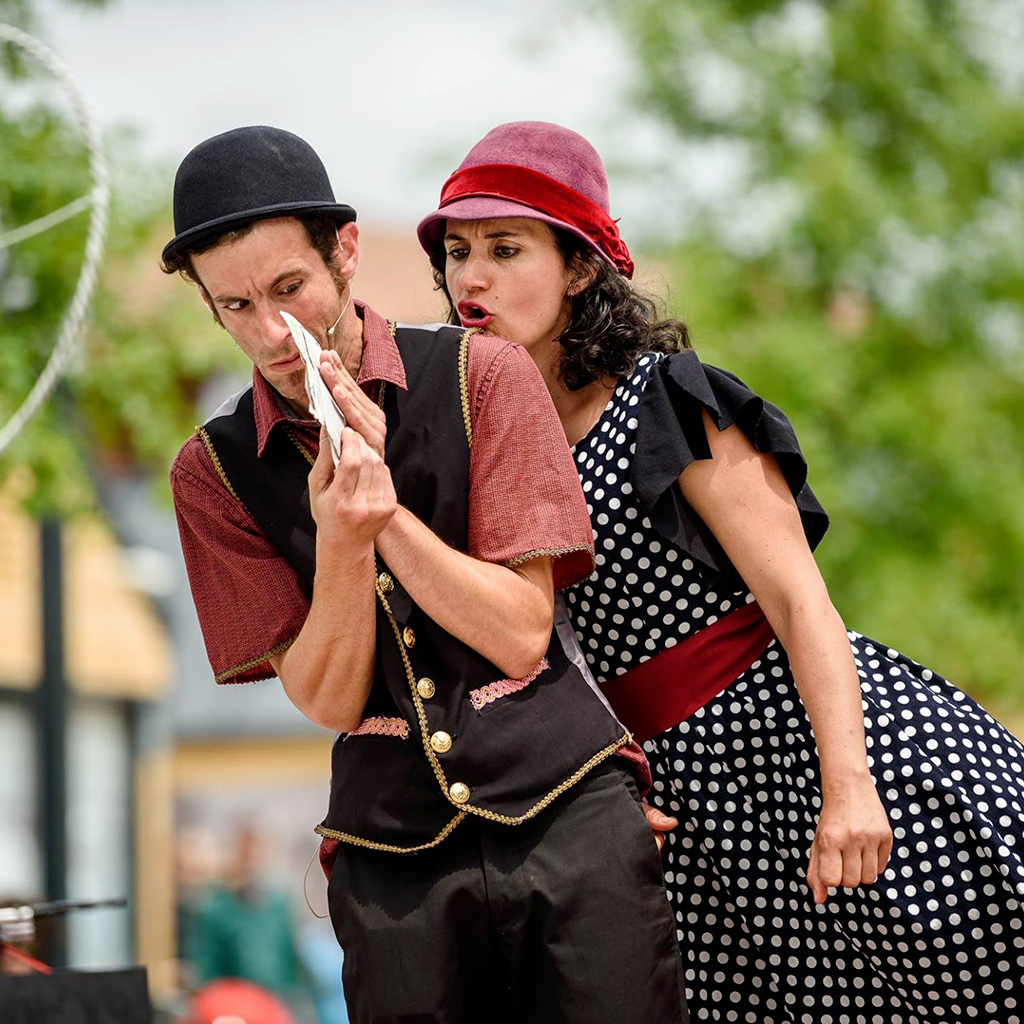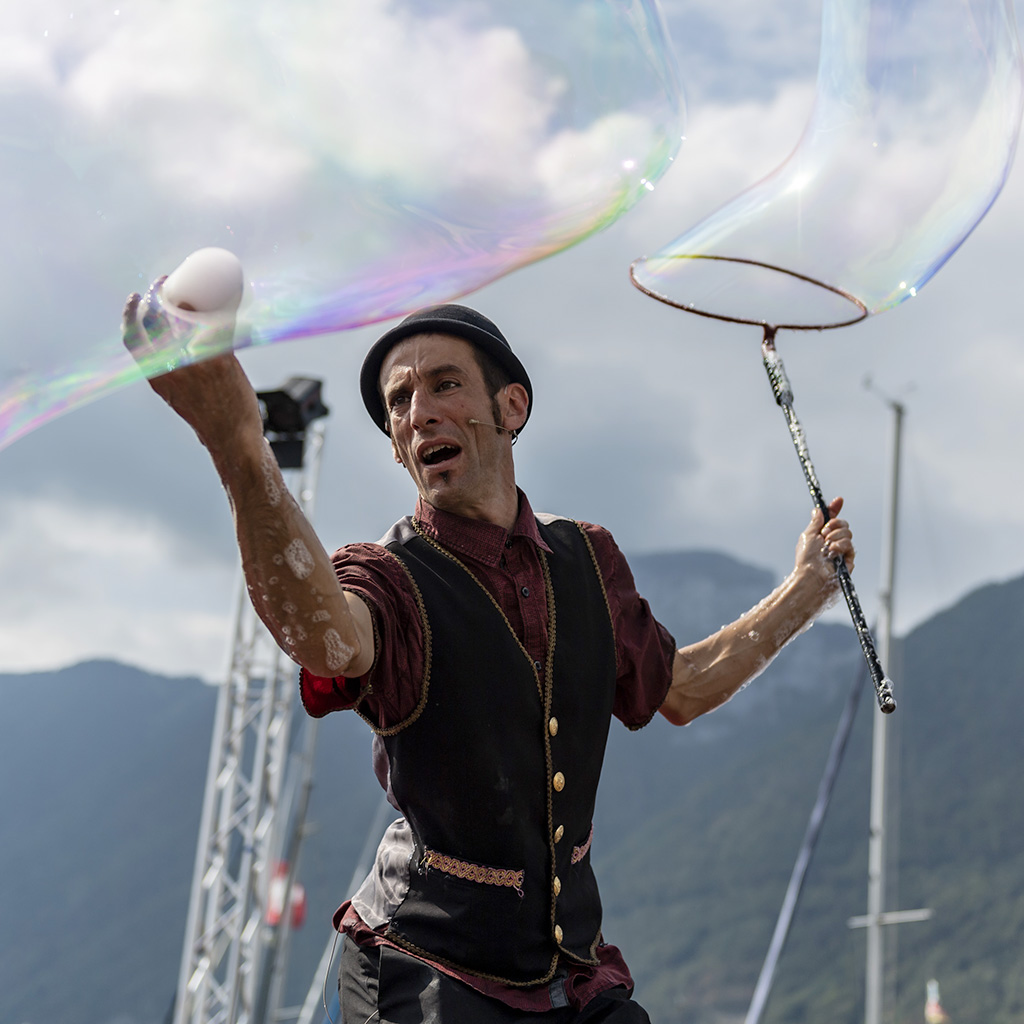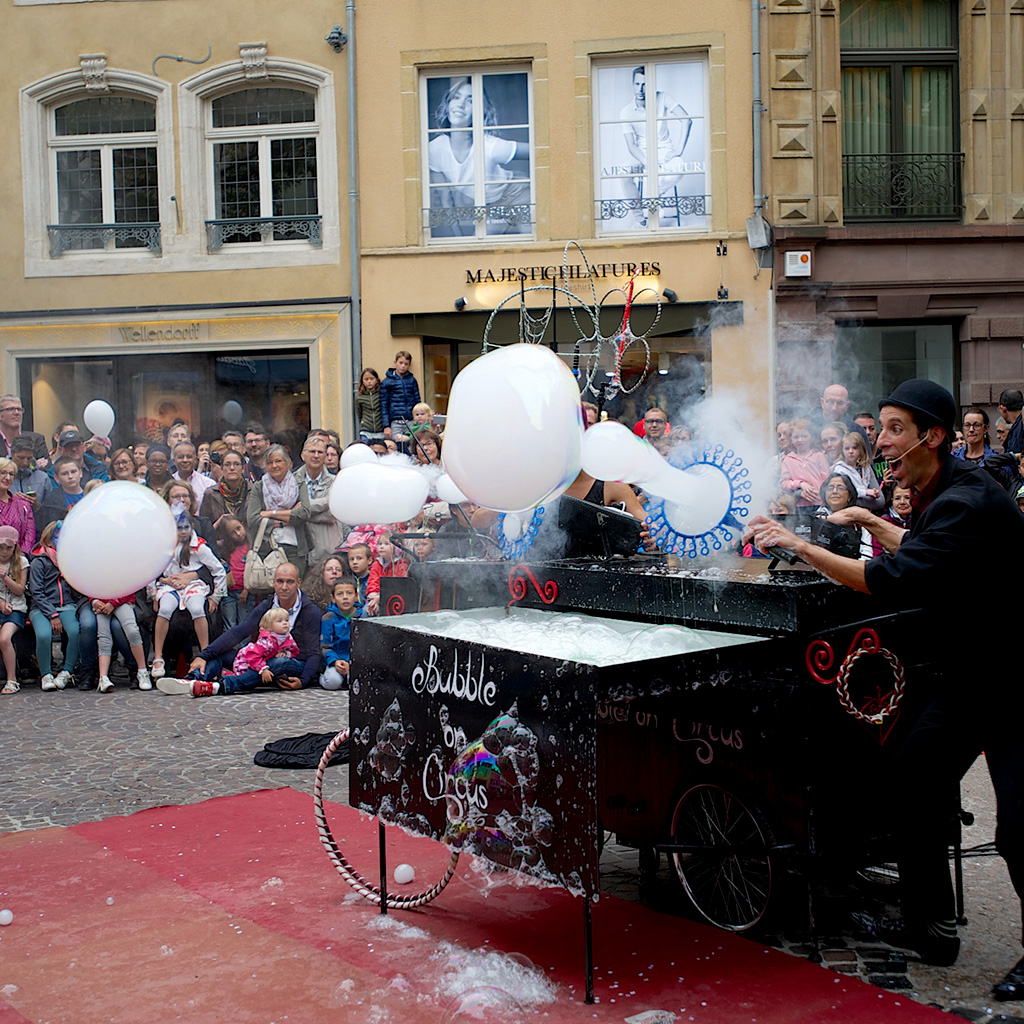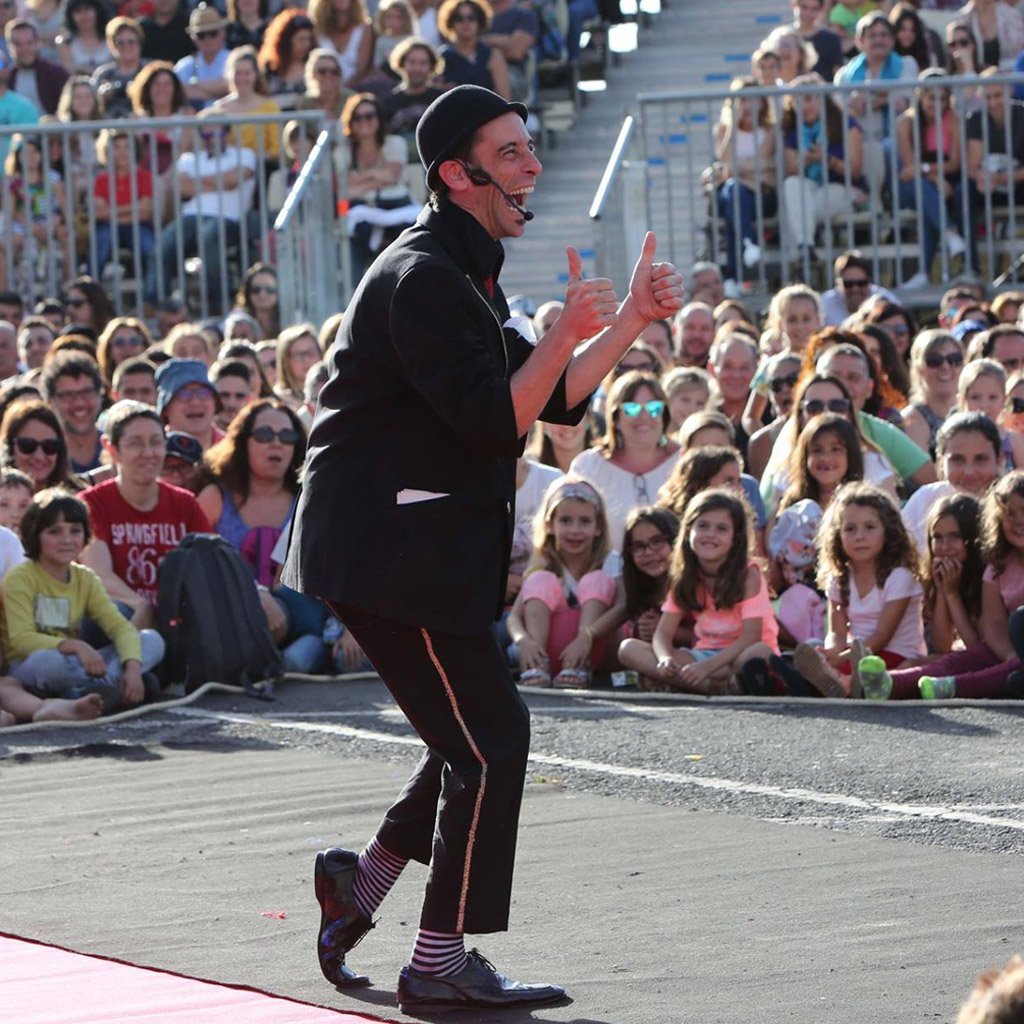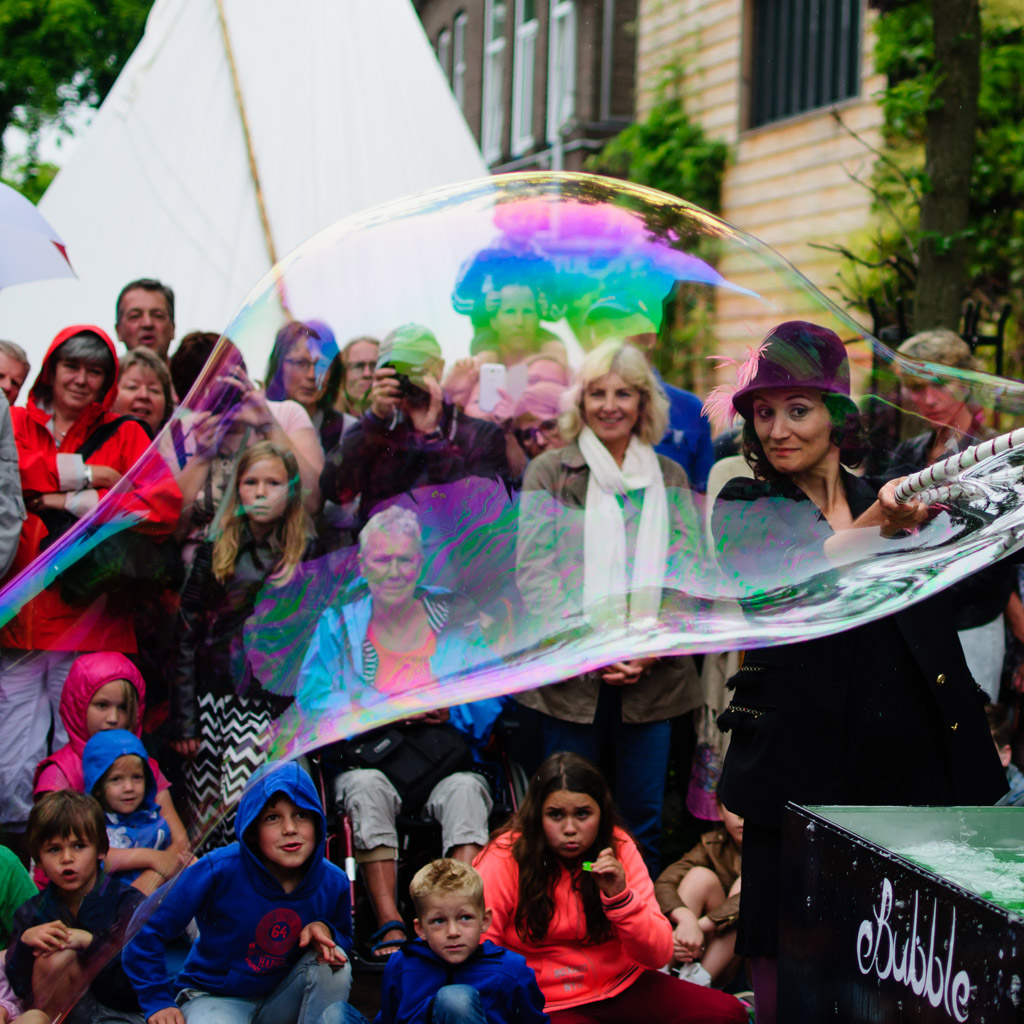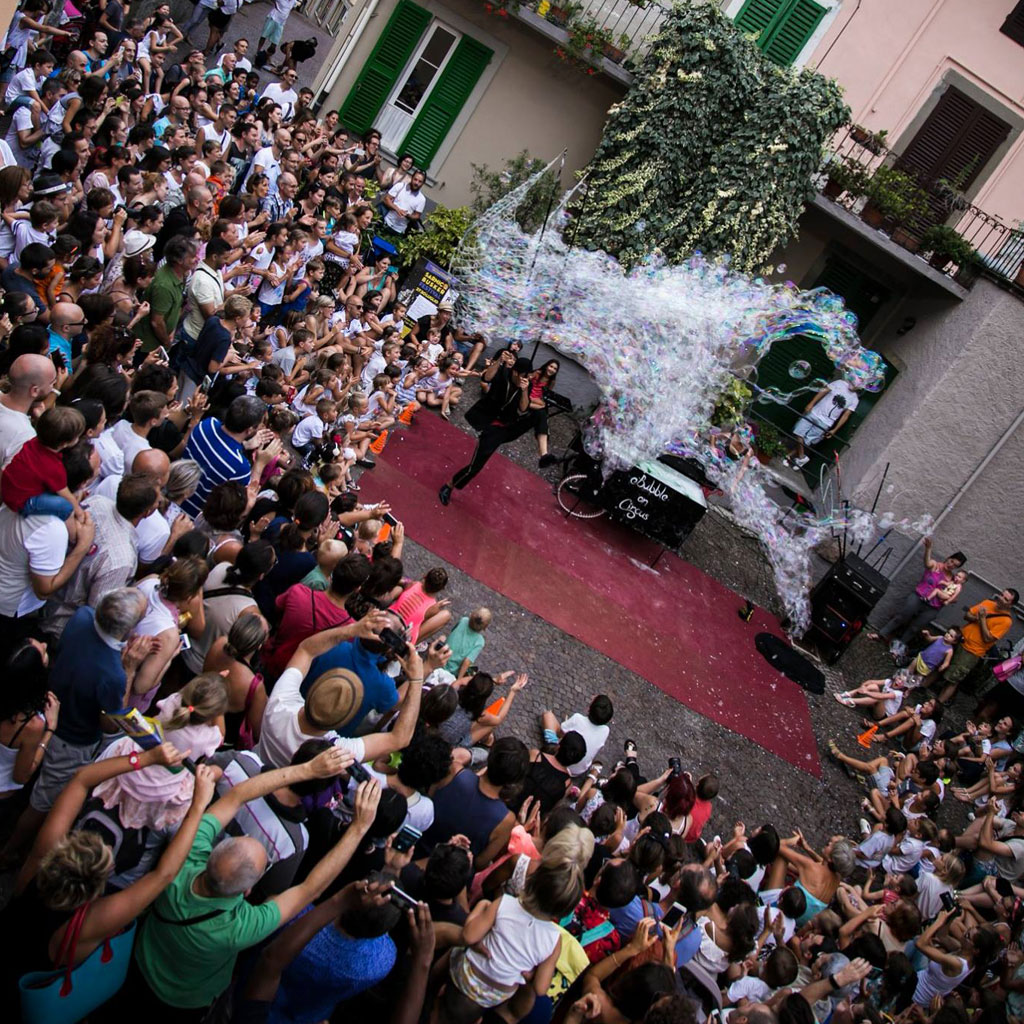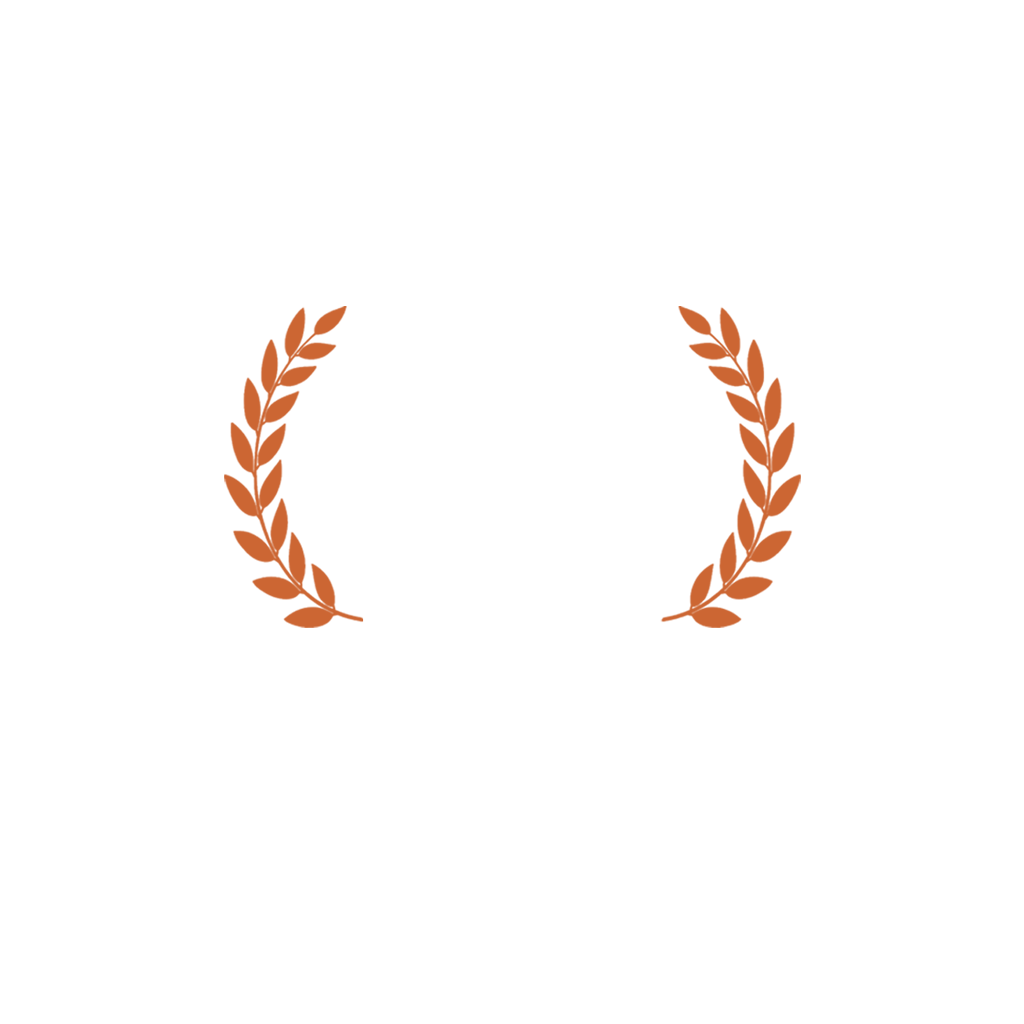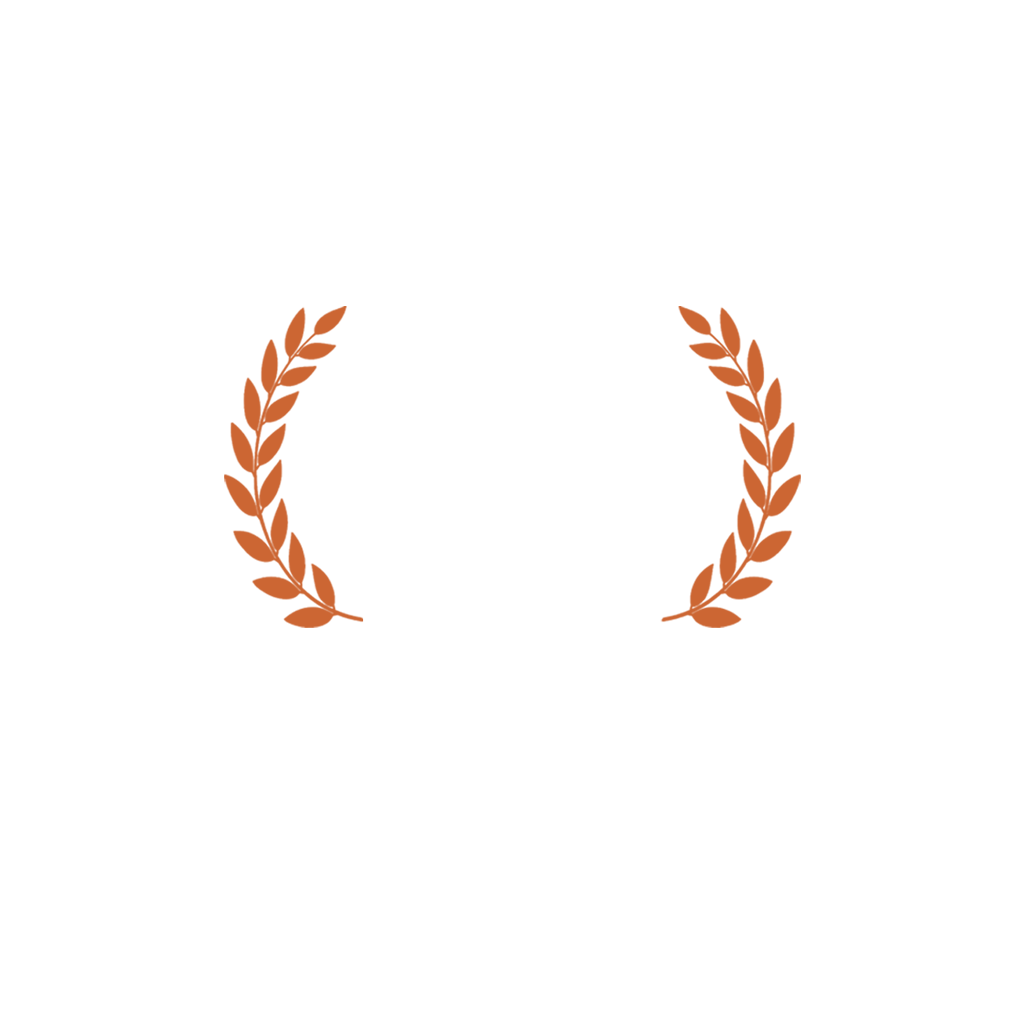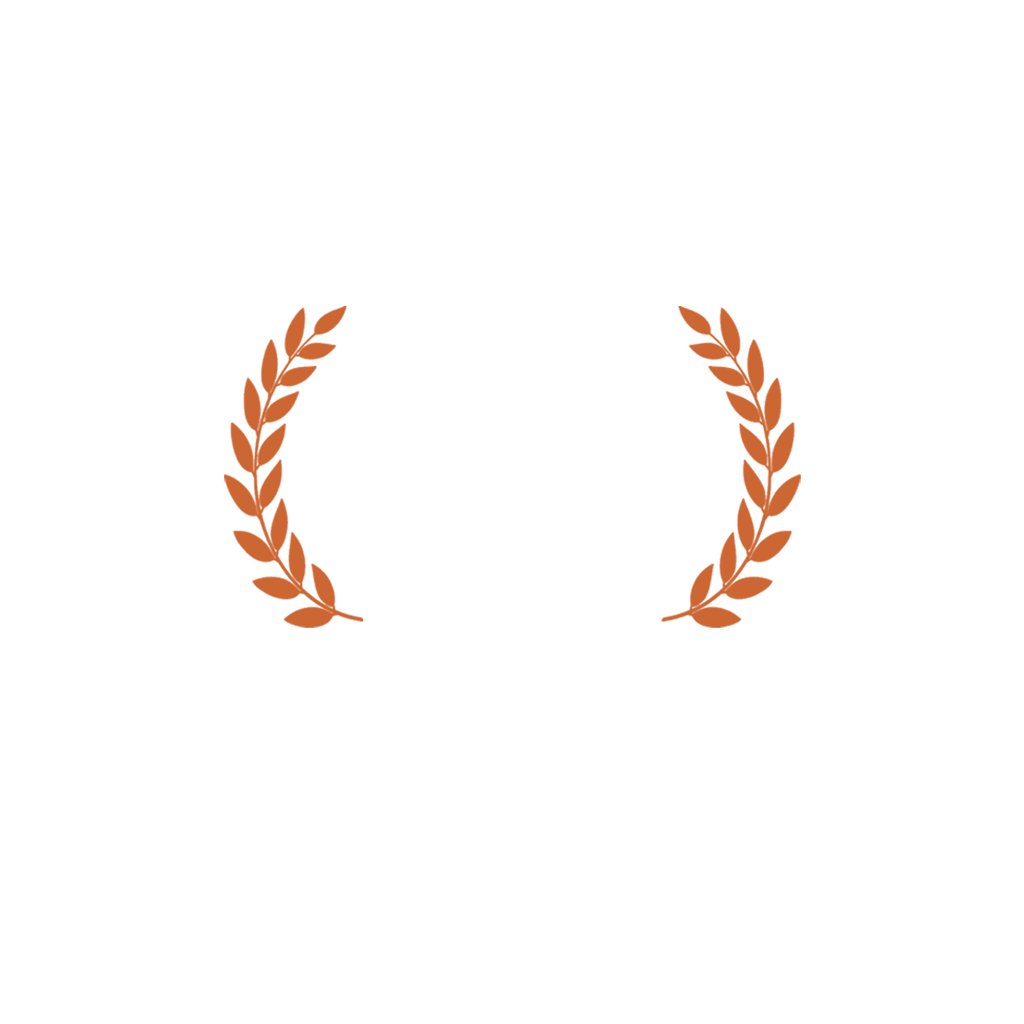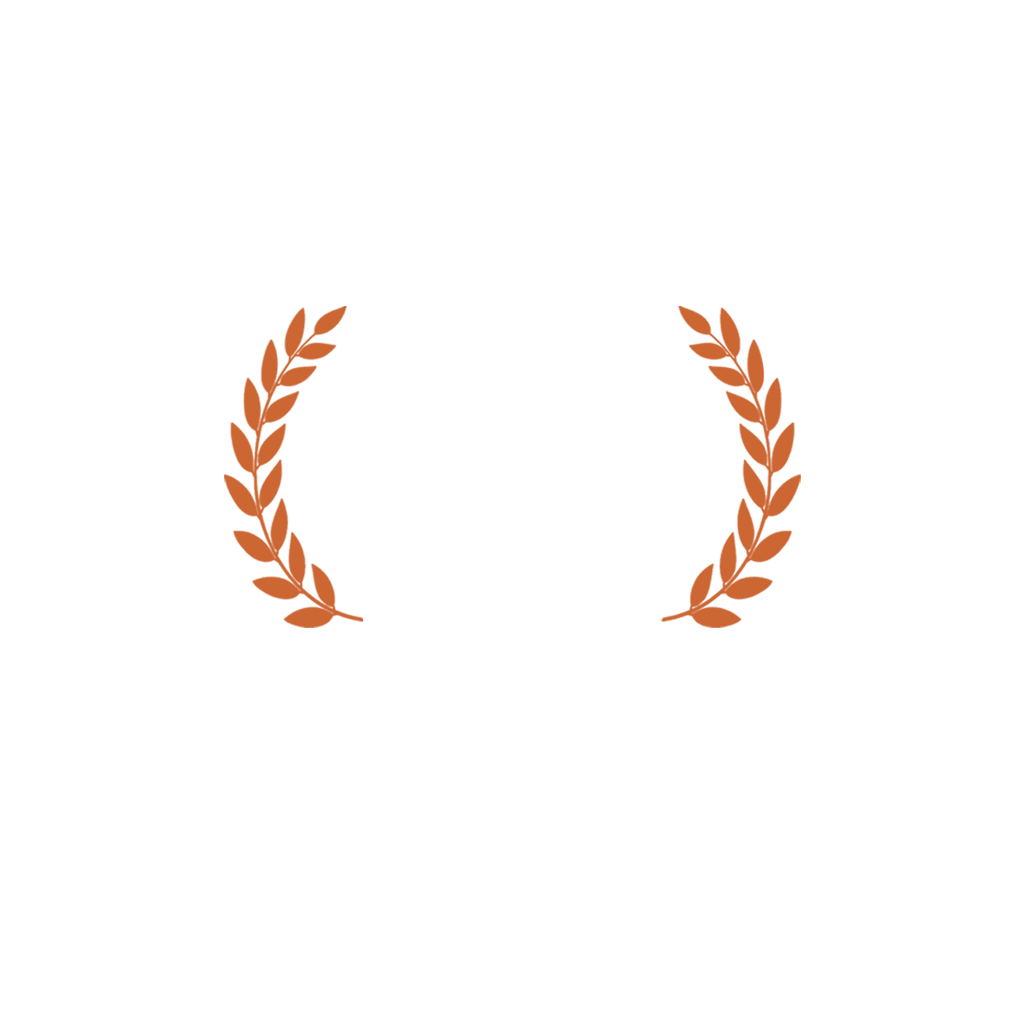 Audience
It is a wordless show suitable for all audience, without age limits.
"The Magic Breath" will blow the youngest away, entertain the parents and will get the grandparents emotional.
It is a show that is suitable for the whole family!
Tournée
This show has been performed in:
France, Japan, Argentina, Spain, South Korea,Thailand, Italy, Germany, Switzerland, China, Austria, Netherlands, Portugal, Luxembourg, Principality of Monaco.
Duration
From 20 to 40 minutes of bubbles, laughs, and poetry, depending to the request.
Stages
It can be played at open air or closed spaces