The Bubble Dreamer
Icaro is a romantic dreamer that will lead the audience with the magic simplicity of soap bubbles in his colorful world.
He will realize giant, smoke, fire bubbles, thousand bubbles to let you enjoy this surprising funny show.
An ephemeral beauty that will remain in your memories.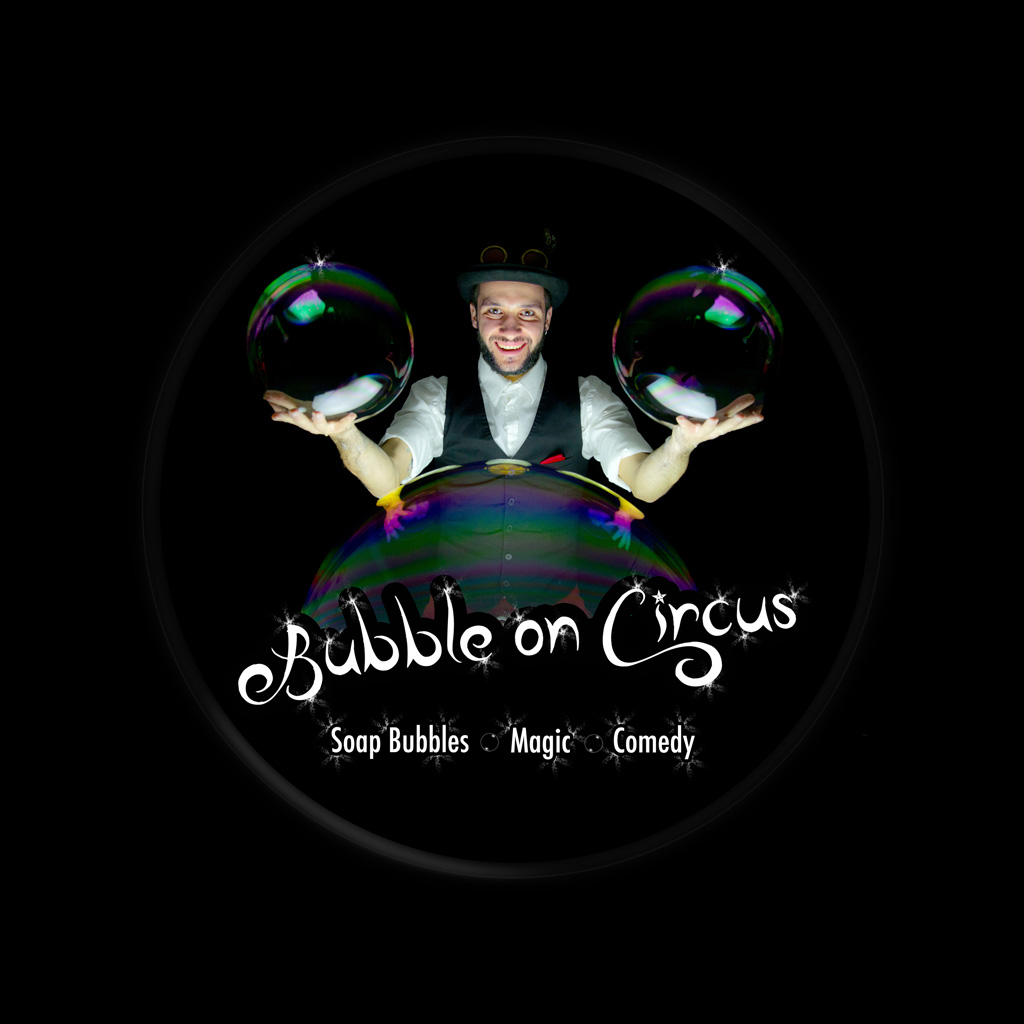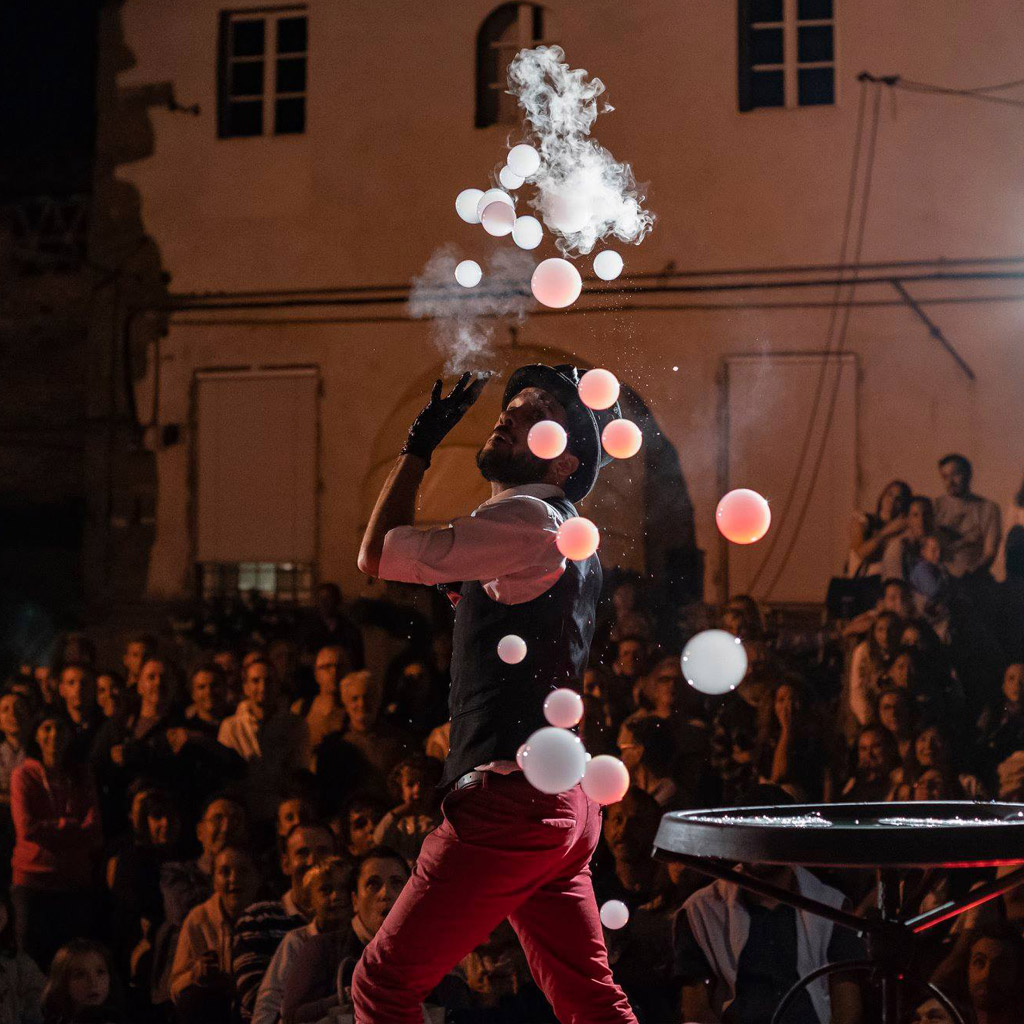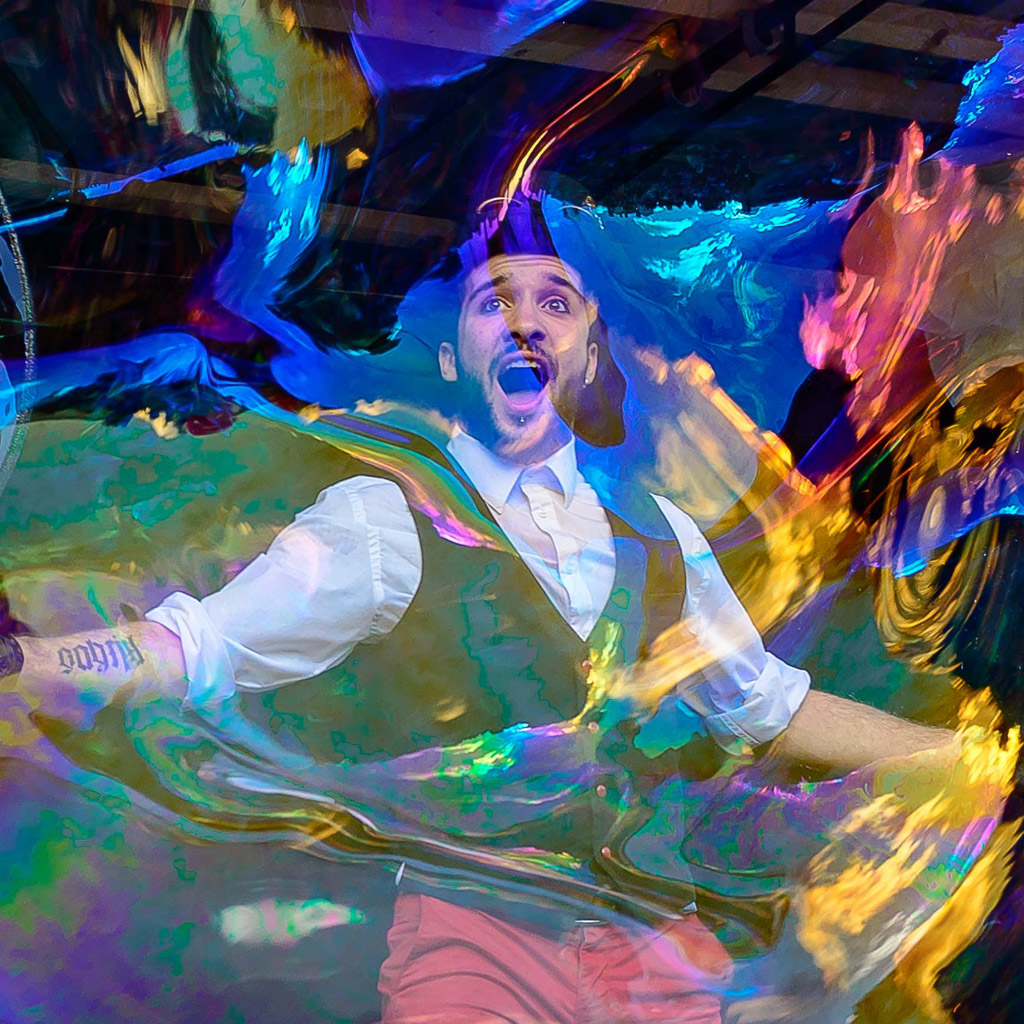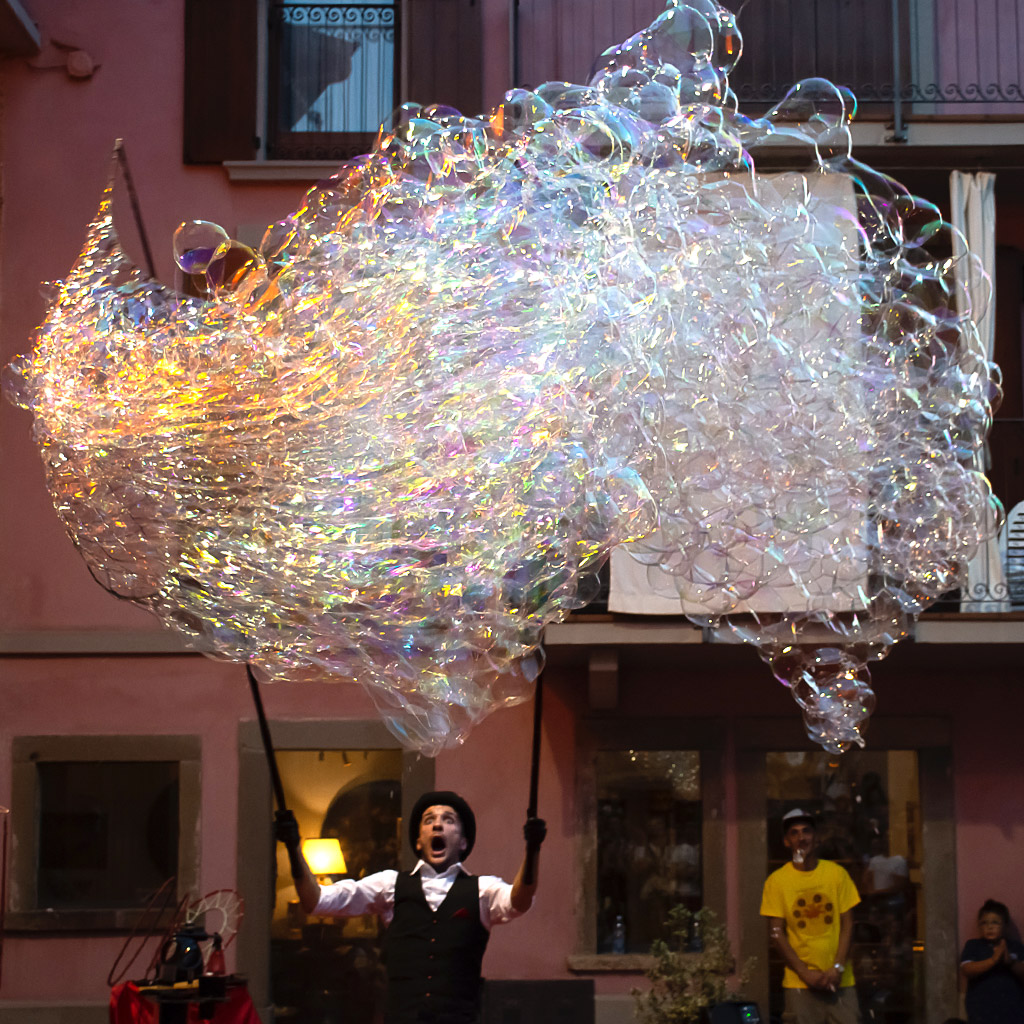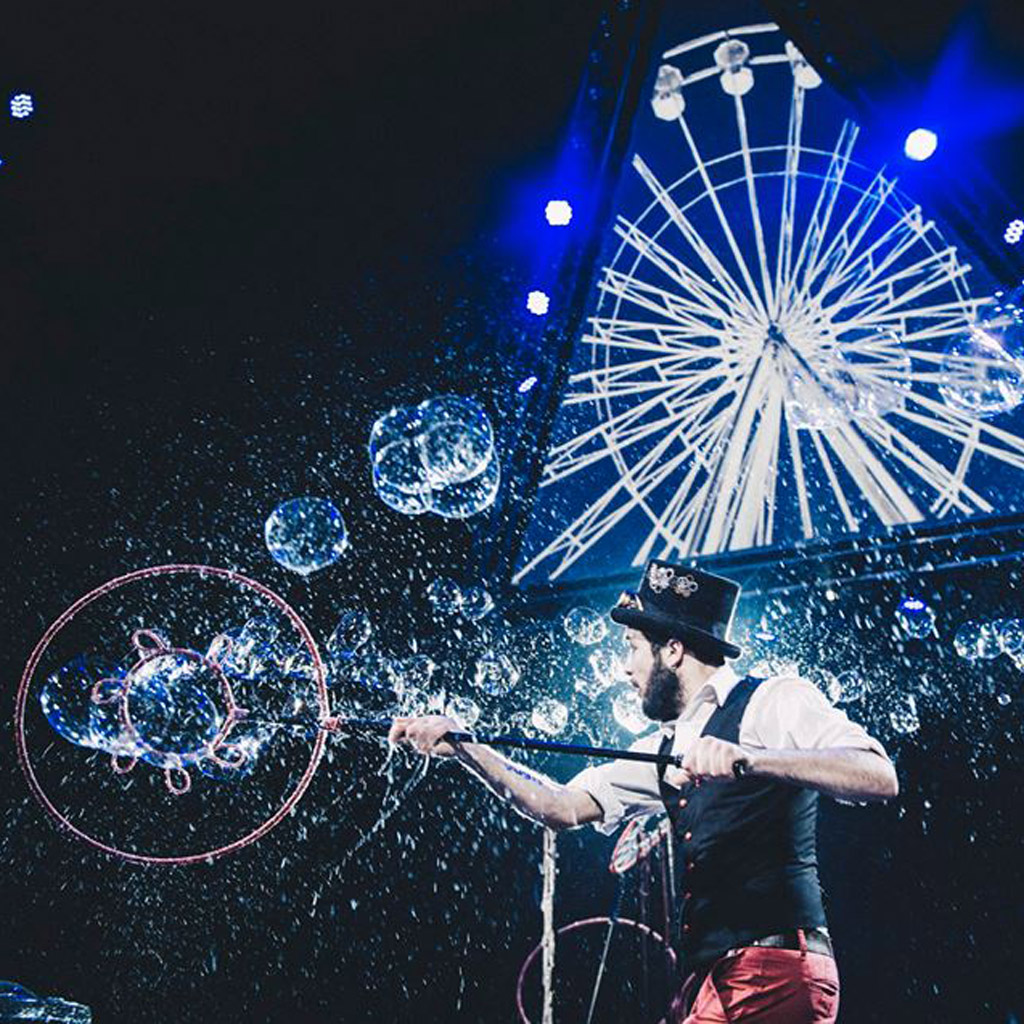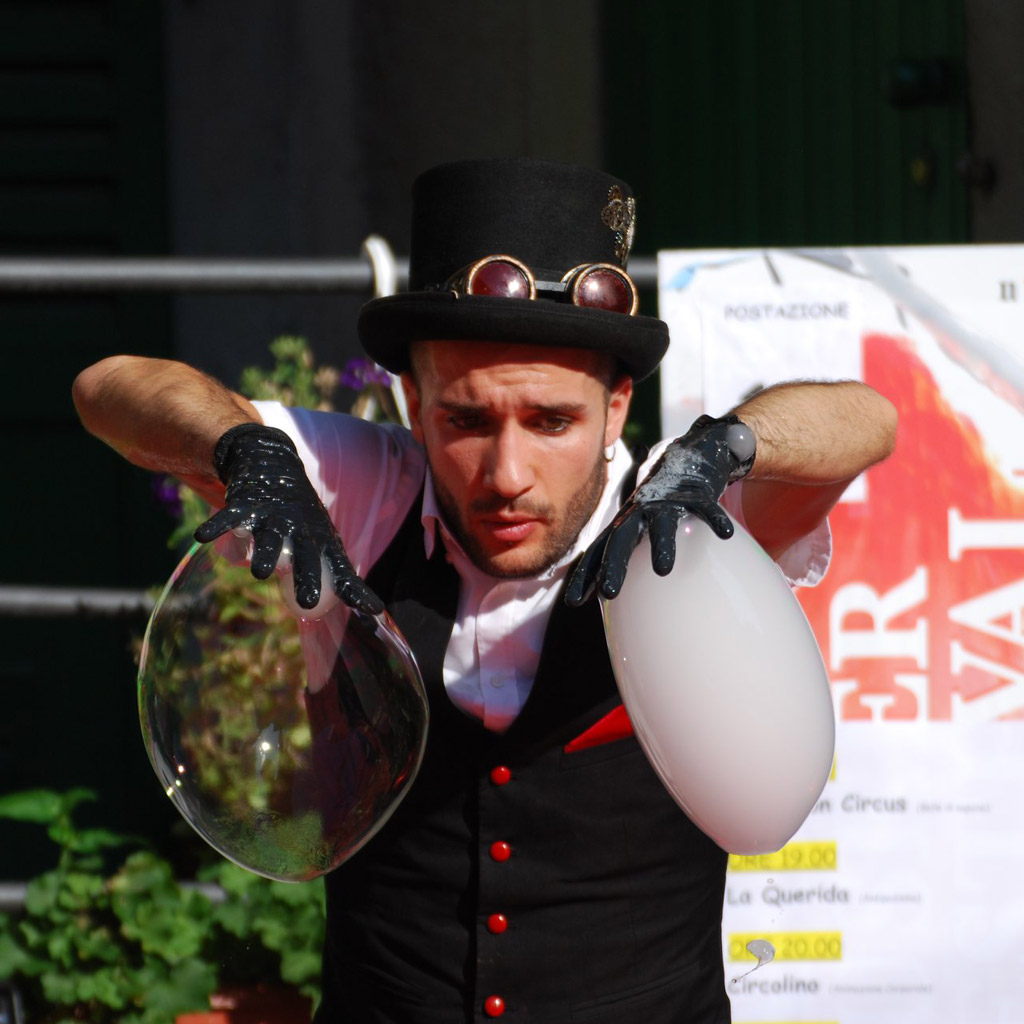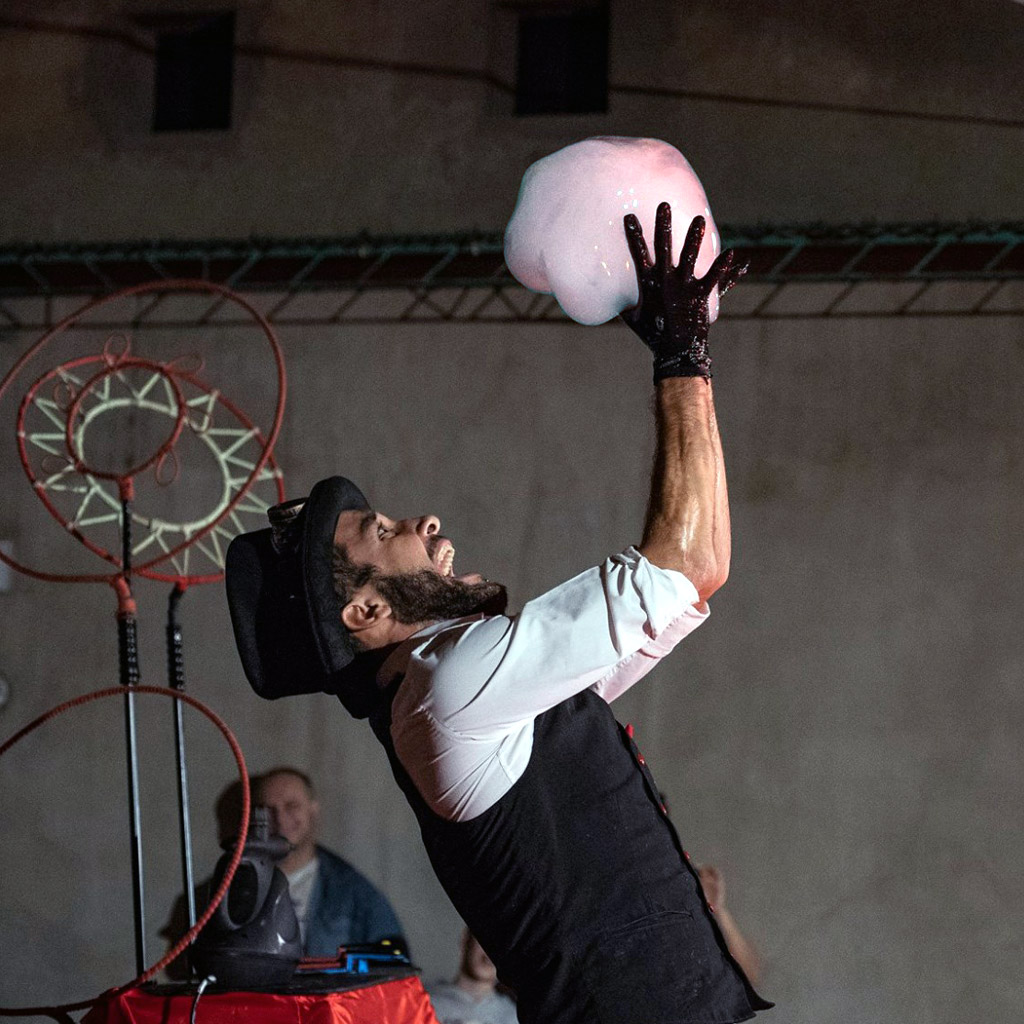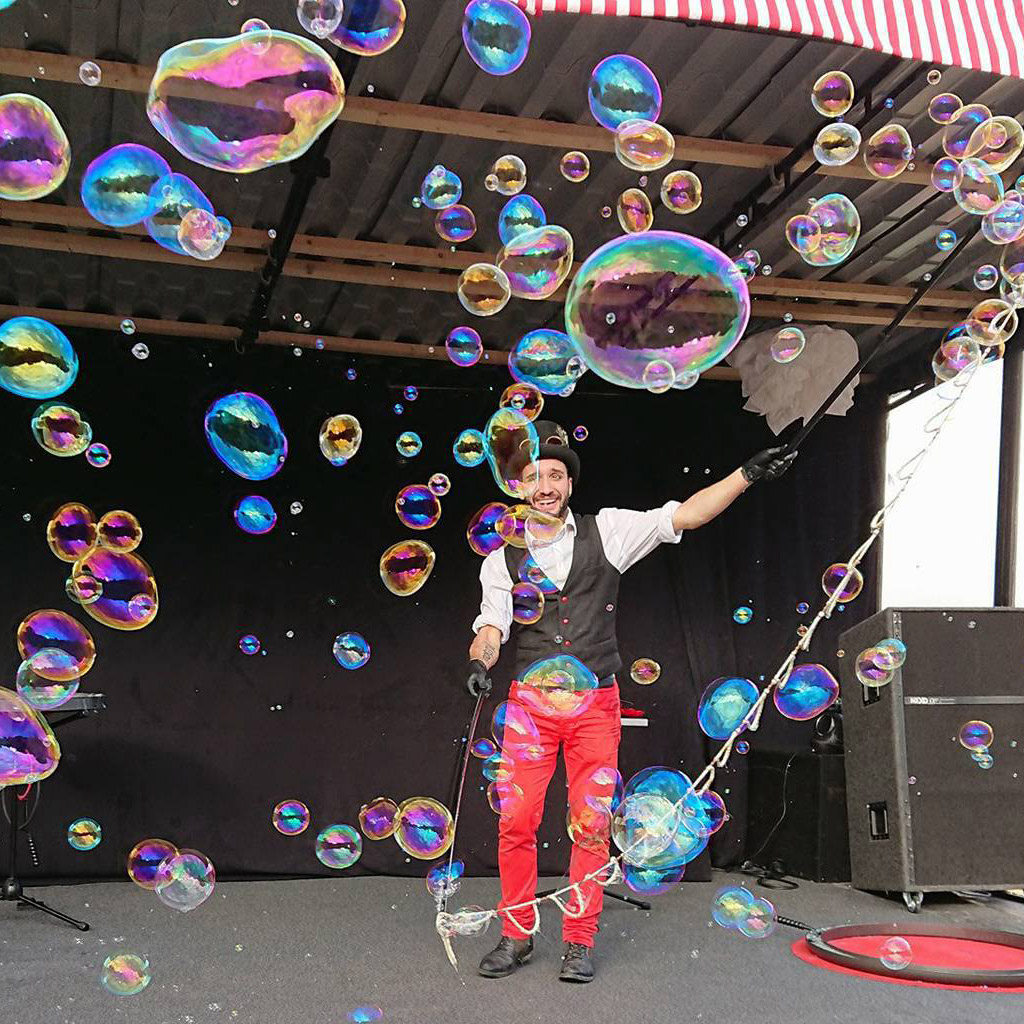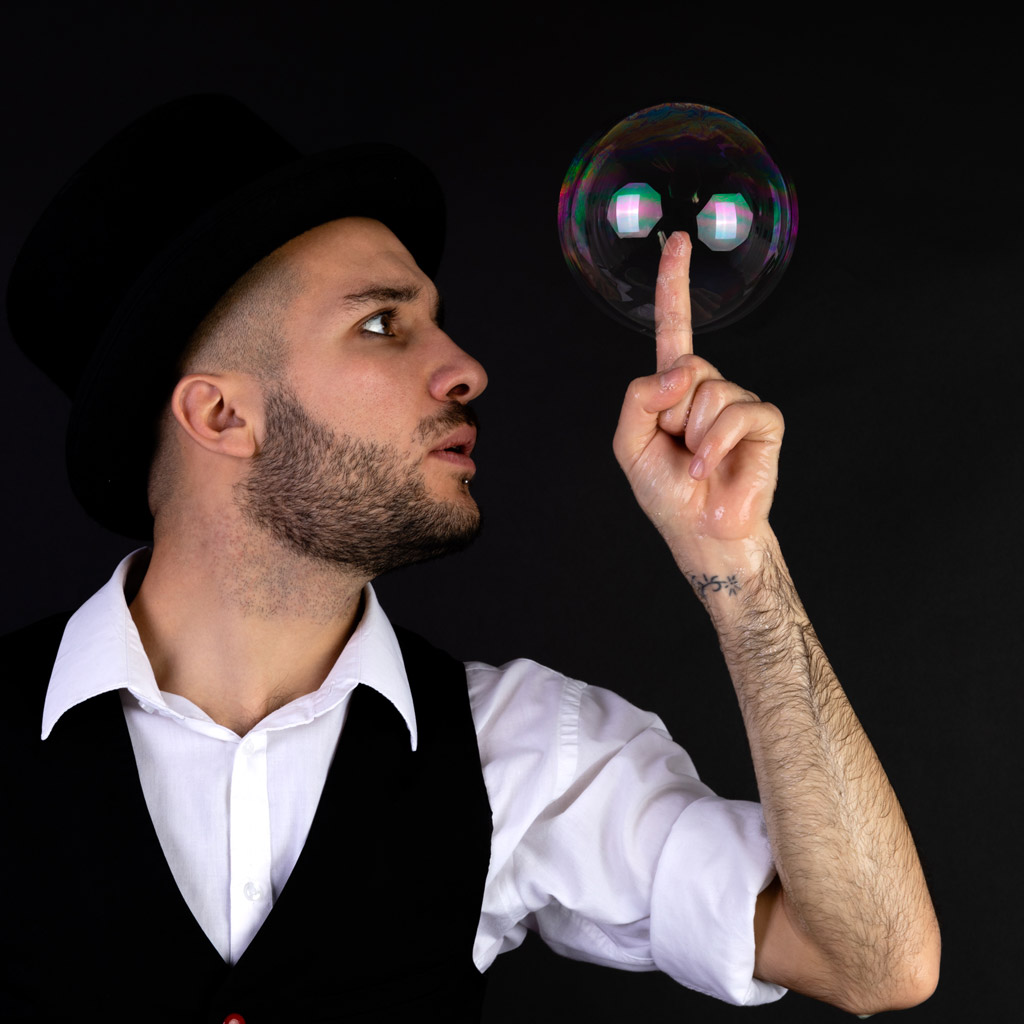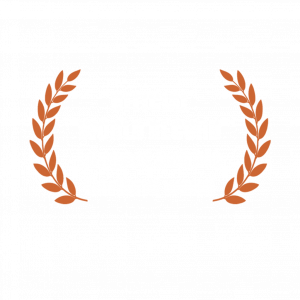 Audience
Wordless show for all kind of audience, without age limits. Suitable for the all family.
Tournée
This show has been performed in:
France, Thailand, Portugal, United Emirates Arabs, Italy, Germany, Switzerland, Belgium, Spain, Austria, Netherlands
Duration
Twenty five minutes of giant soup bubbles, dreams and poetry.
Stages
It can be played at open air or closed spaces