Wonder
Walks
WonderWalks is a visionary walking act with mind-blowing bubble effects, captivating interpretation and insuperable visual power.
The two actors will walk around the venue in a continuous interaction with the audience, strolling their specially decorated cart, equipped with the bubble liquid, all the instruments, battery-powered bubble machines and sound system, that allows them to reproduce their own soundtrack or a specific one requested by the customer to better match the atmosphere of the event.
The bubbles machines are also equipped with additional fans beneath them, in order to shoot the bubbles up to 6m high and improve the visual effect.
Our act is adaptable to several kinds of events, from street theater festivals, to music festivals, and big events.
The duration and itinerary of each performance can be decided with the customer, being fully itinerant or stopping in strategic points to perform short acts.
SYNOPSIS
Two mystic creatures from the Deep Forest are excited to explore your world, bringing an iridescent and ephemeral homage that will blow your mind.
In their elegant and fascinating WonderWalks, Rya and Kos will raise millions of soap bubbles and make them shine in front of your eyes, leaving behind their path a rain of brilliant emotions.
Don't miss this wild sensation, follow the horns!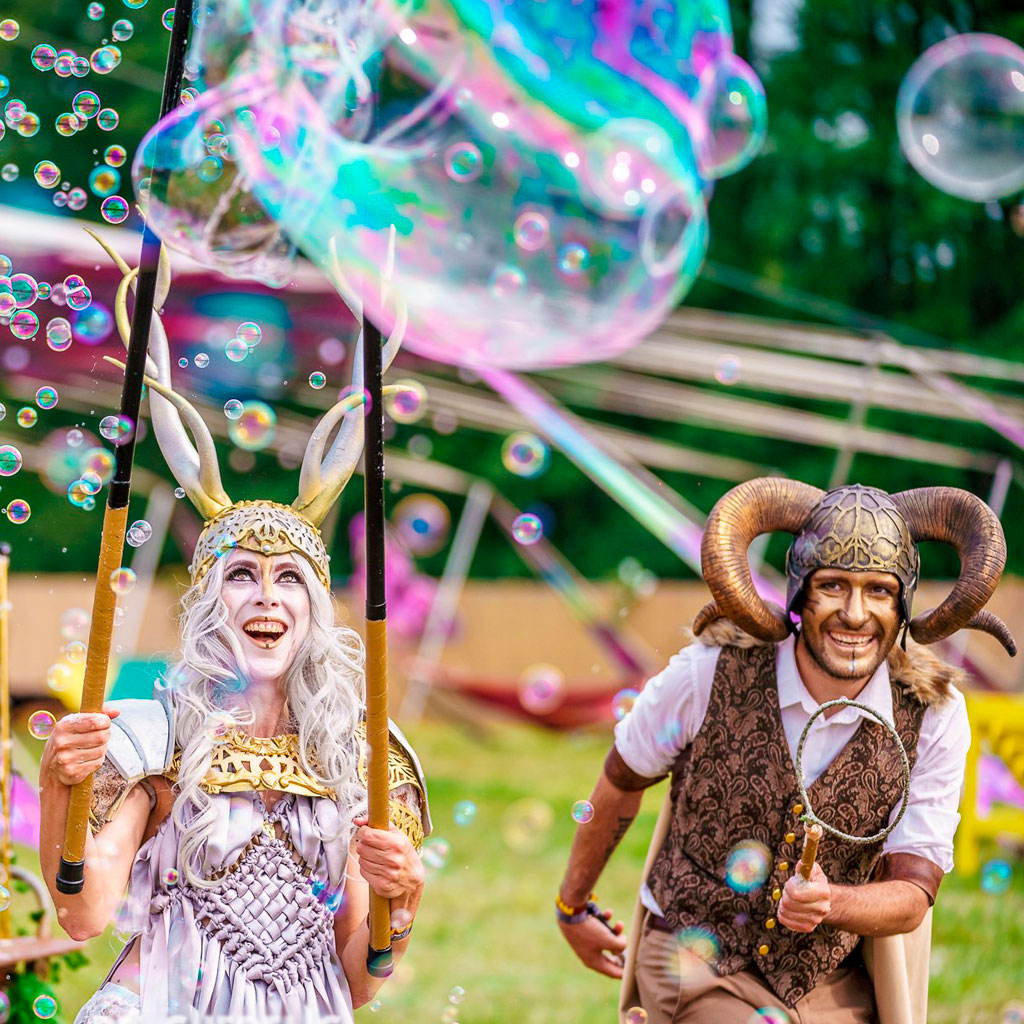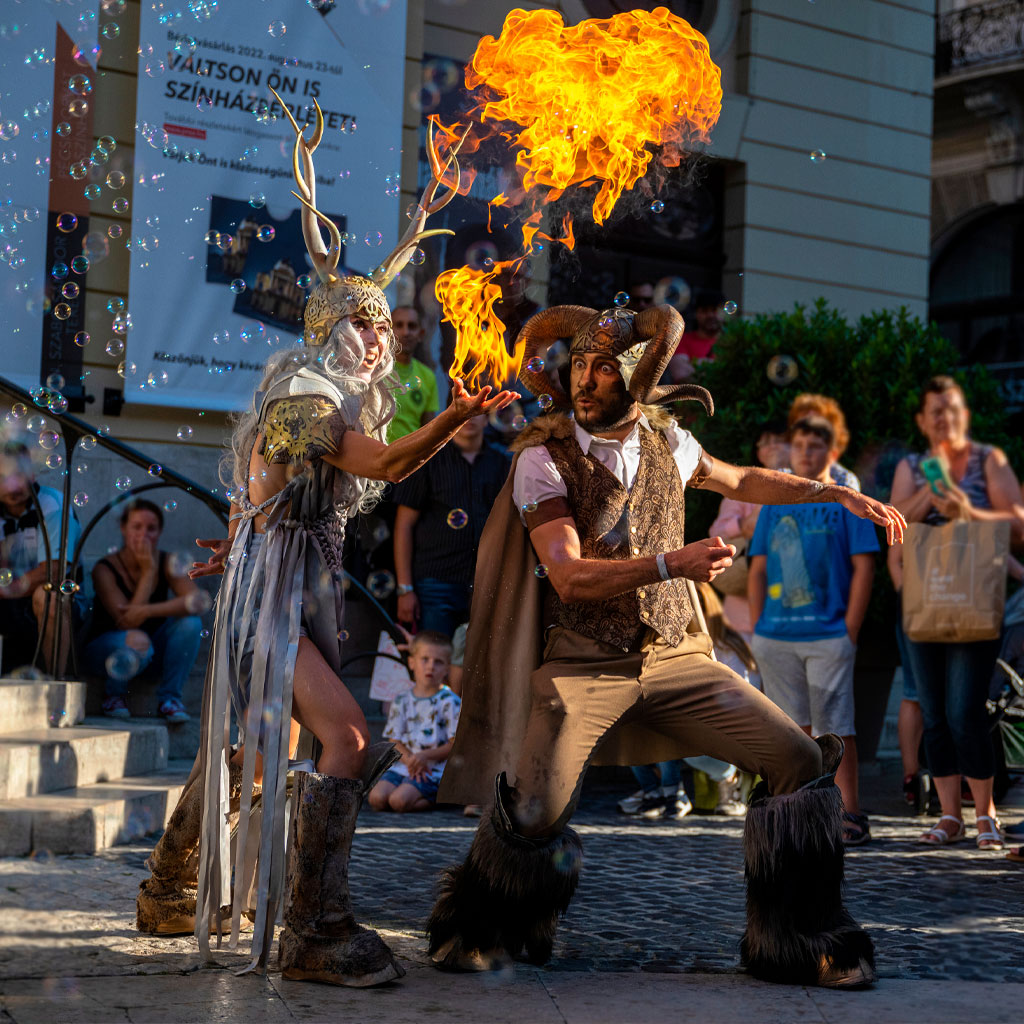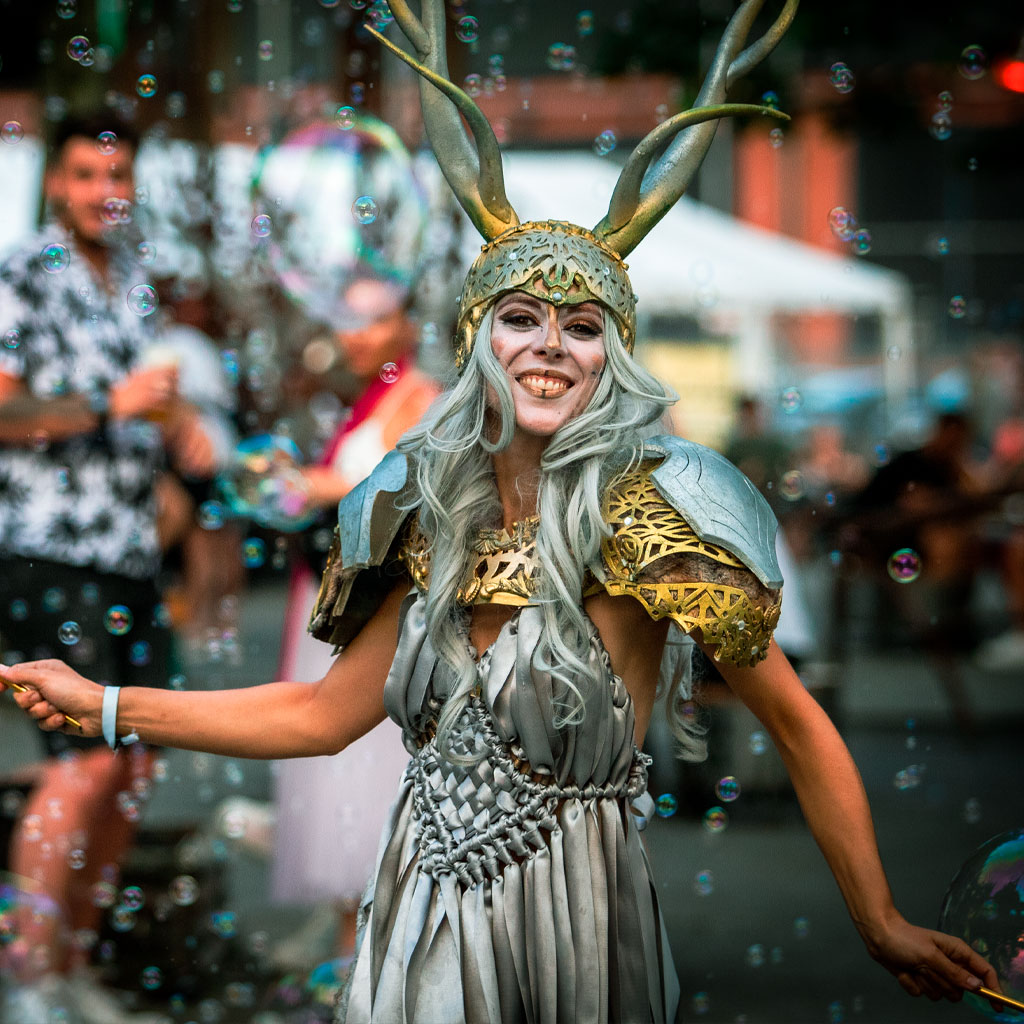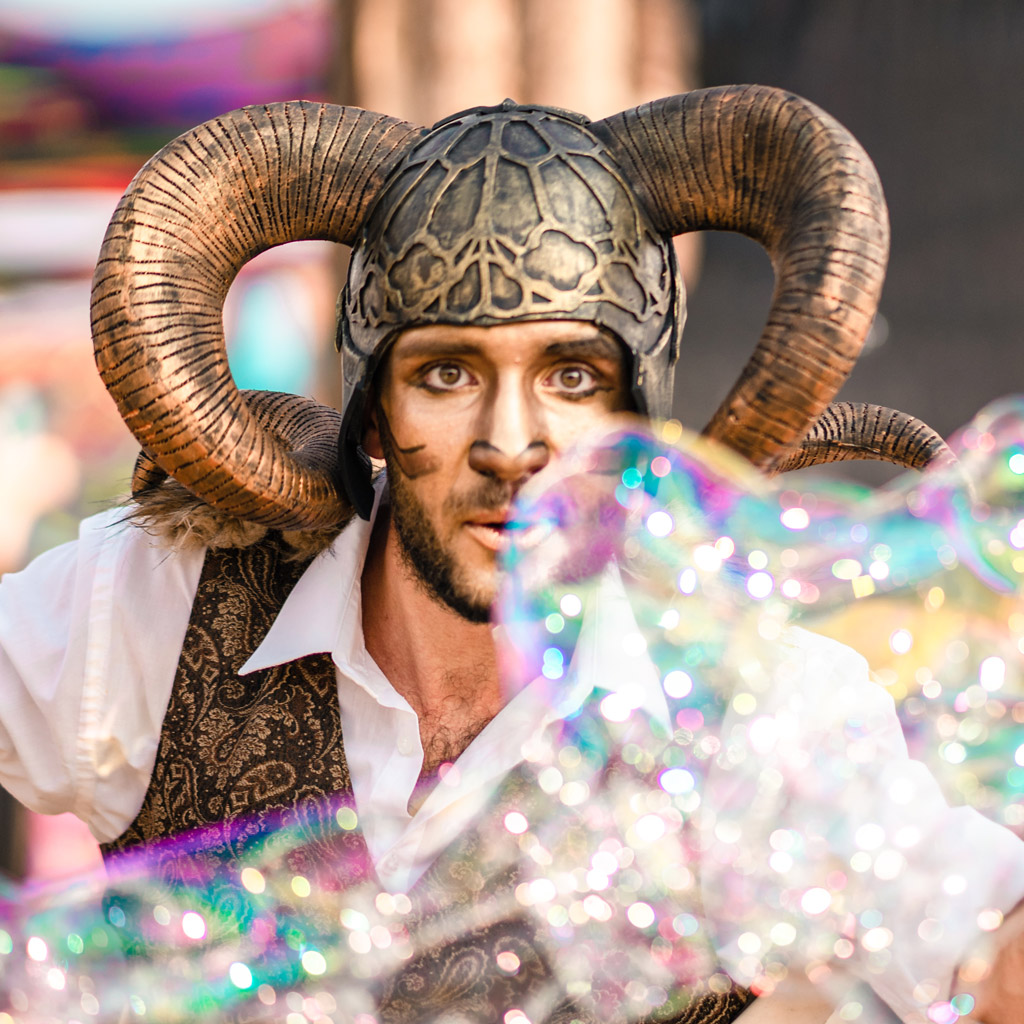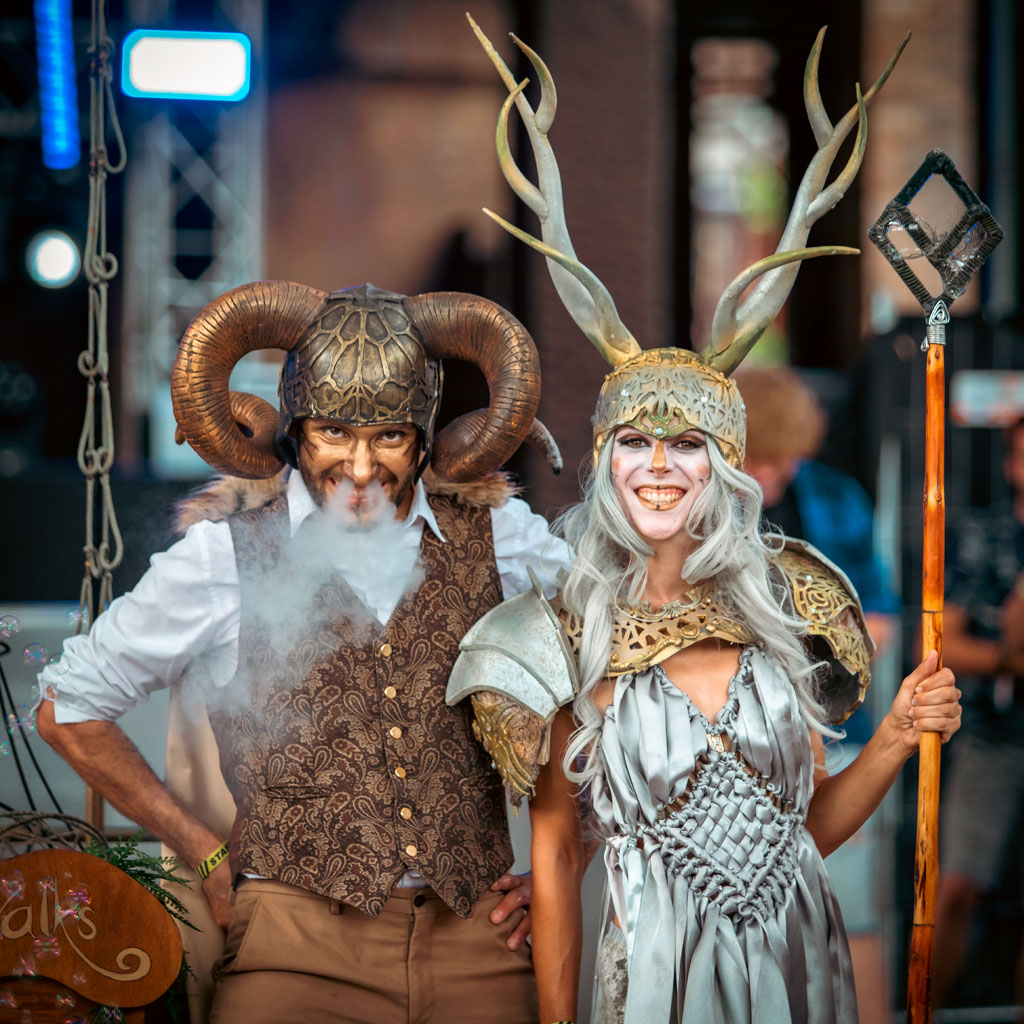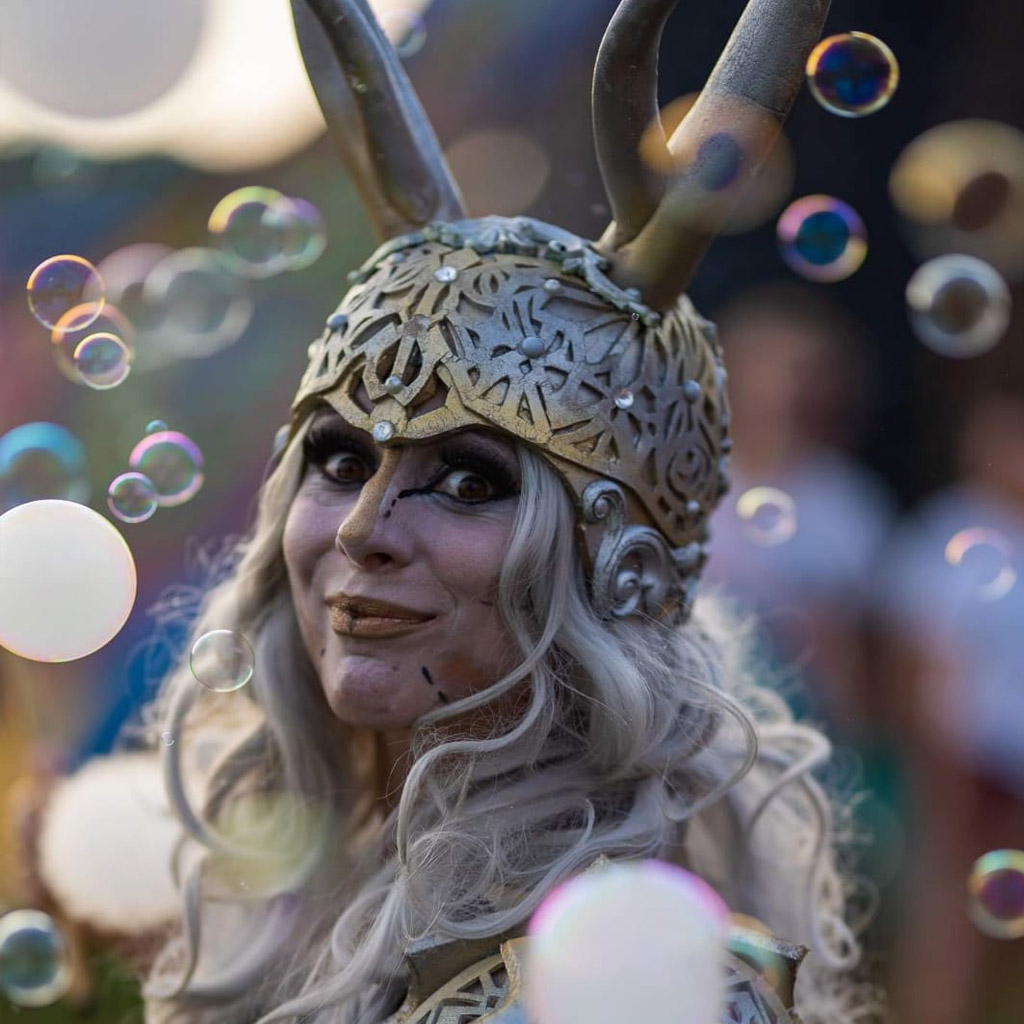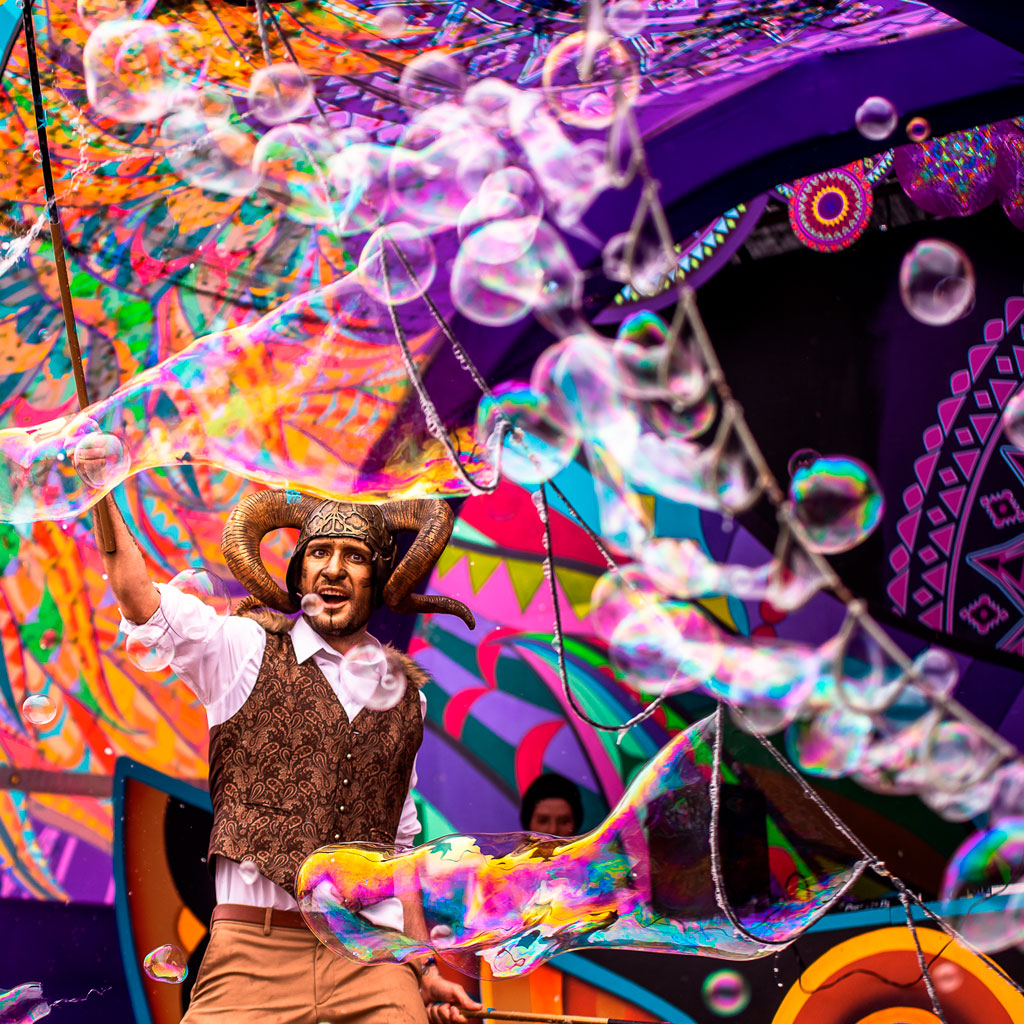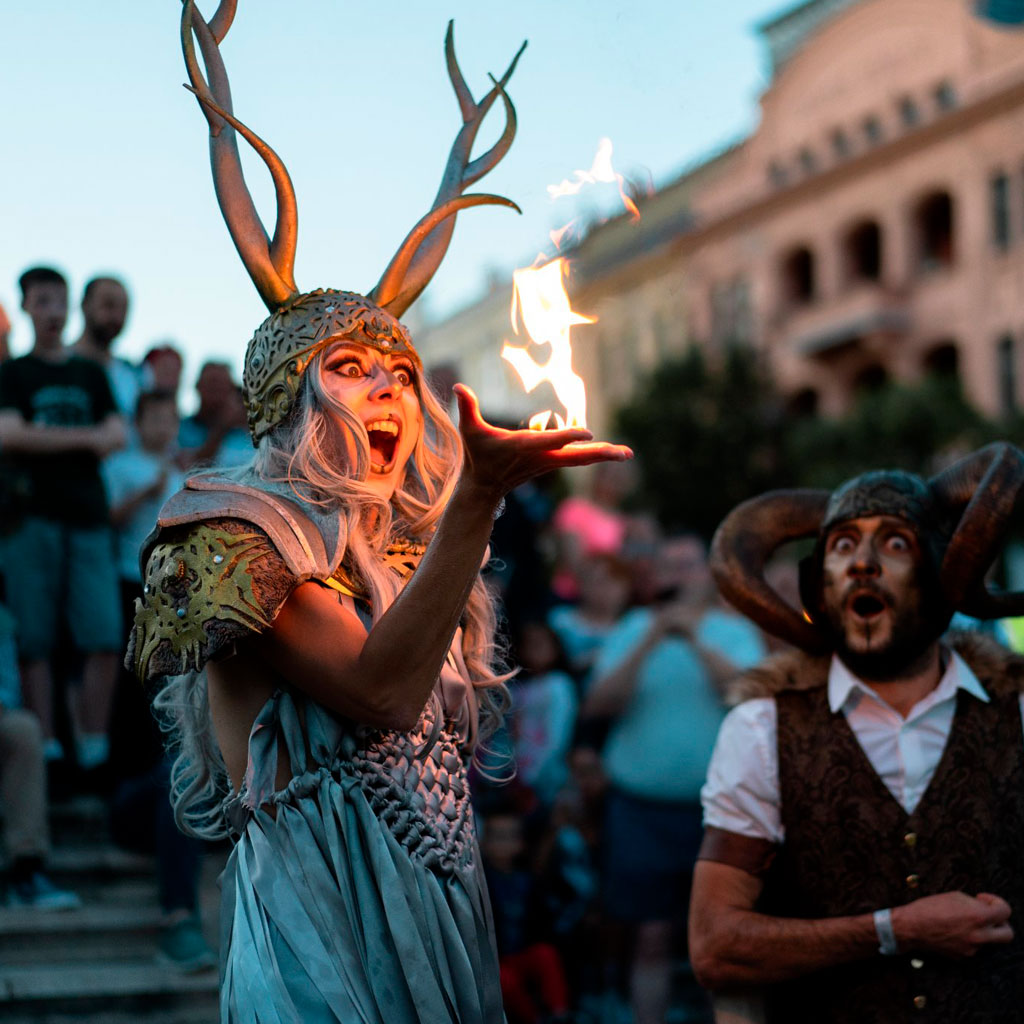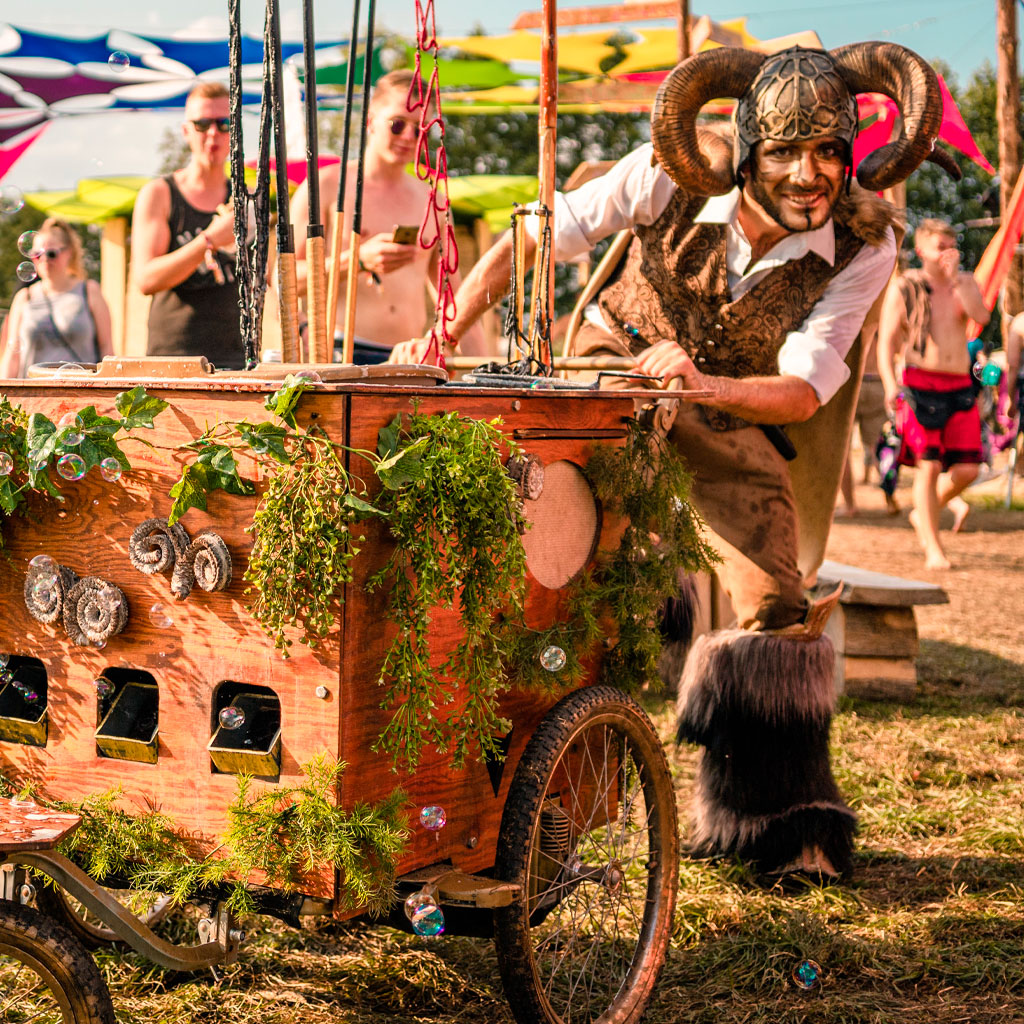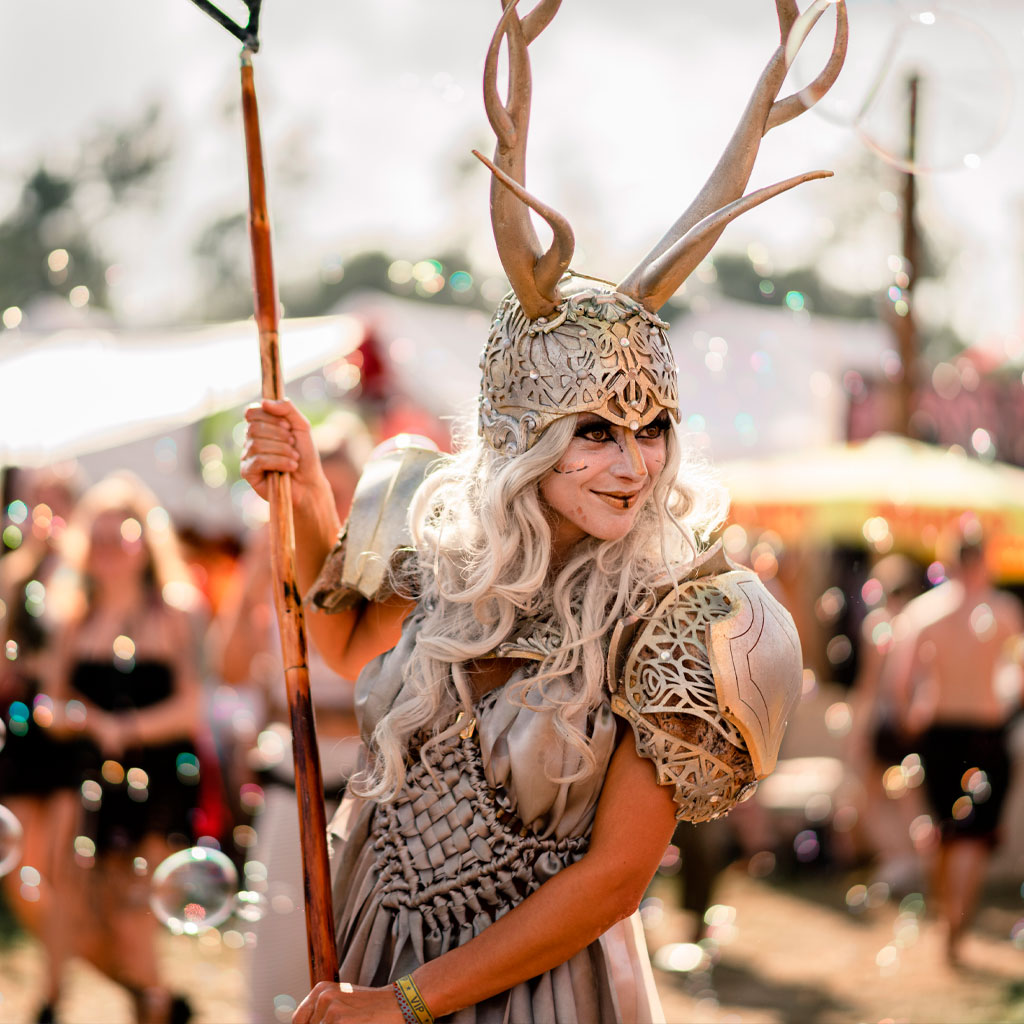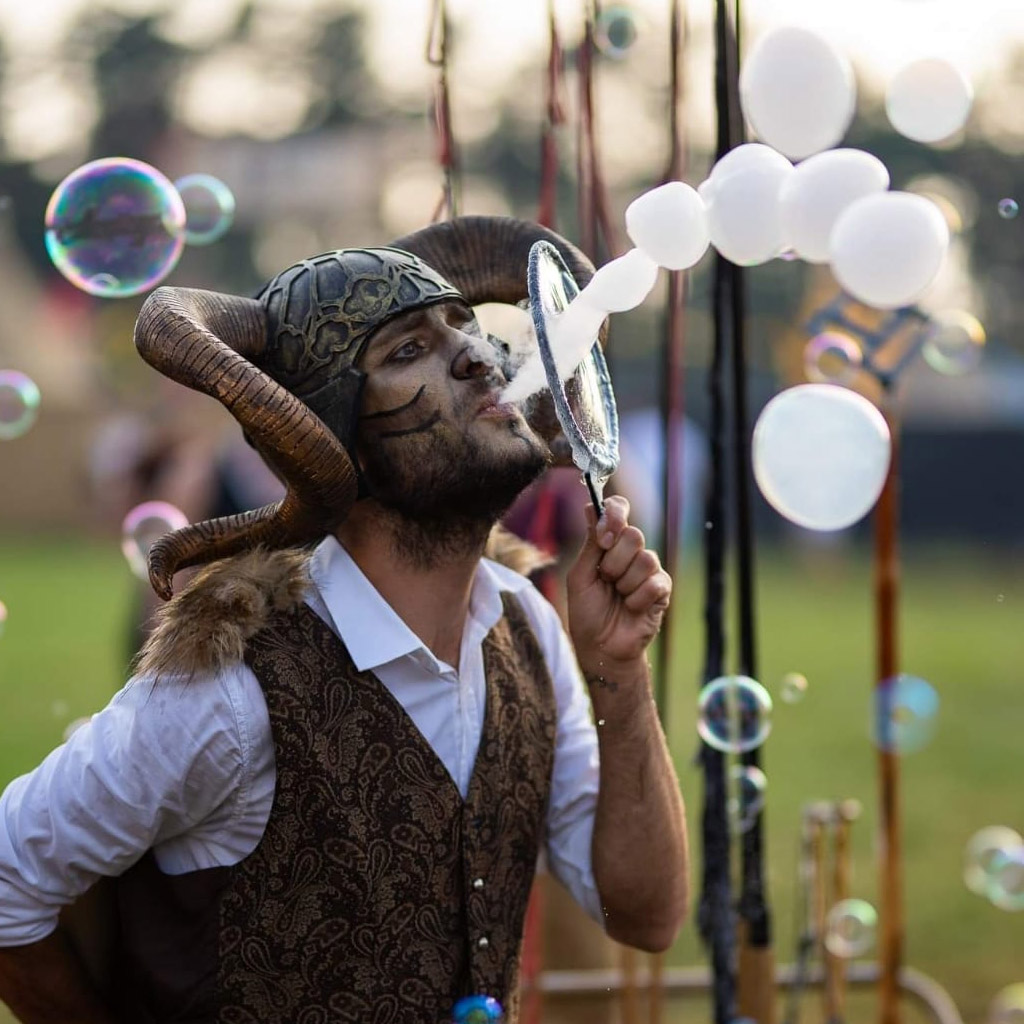 Audience
Walking act without words for all audience, without age limits. Recommended for the all family!
Tournée
The show has been performed in Italy and Germany
Duration
The itinerary and the duration can be arranged according to the needs.
Stages
Walking act created to be performed at open air.