Bubble Rhapsody
Soap bubbles are made of dreams, they reflect a universal beauty until they disappear.
Dancing in a poetic and captivating atmosphere, the master of bubbles will lead the audience to a deep connection with her fantastic world of liquid iridescent mirrors.
A sparkling anthology of mind-blowing bubble skills, romantic moments and interactive situations to create a magical and surprising bubble rhapsody.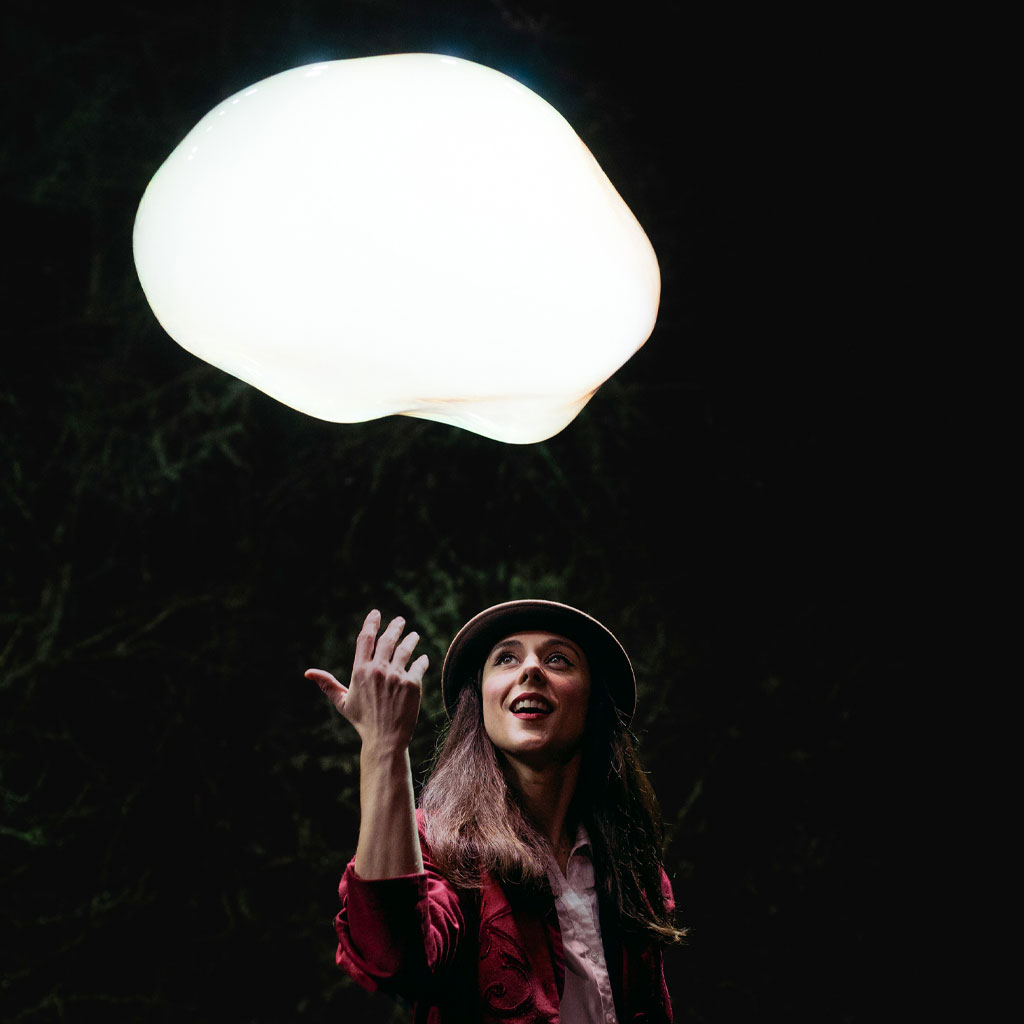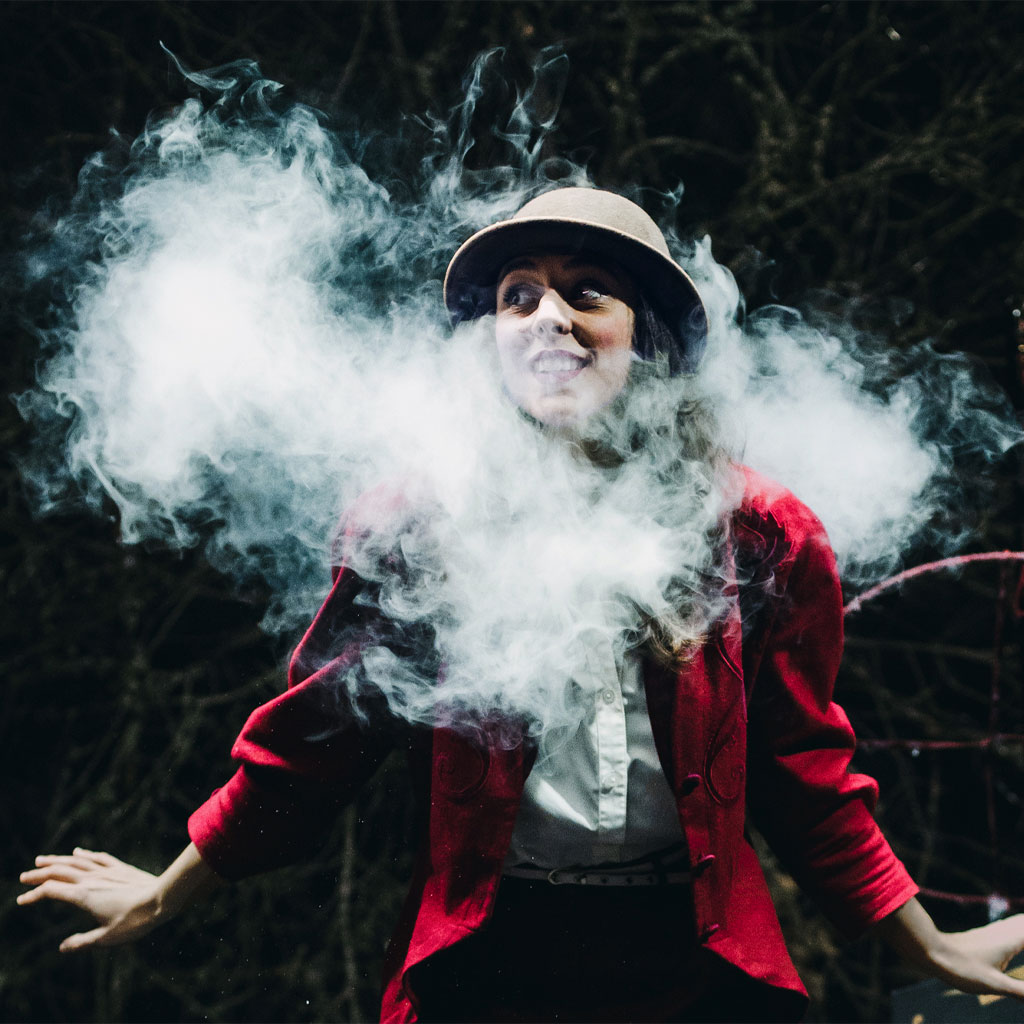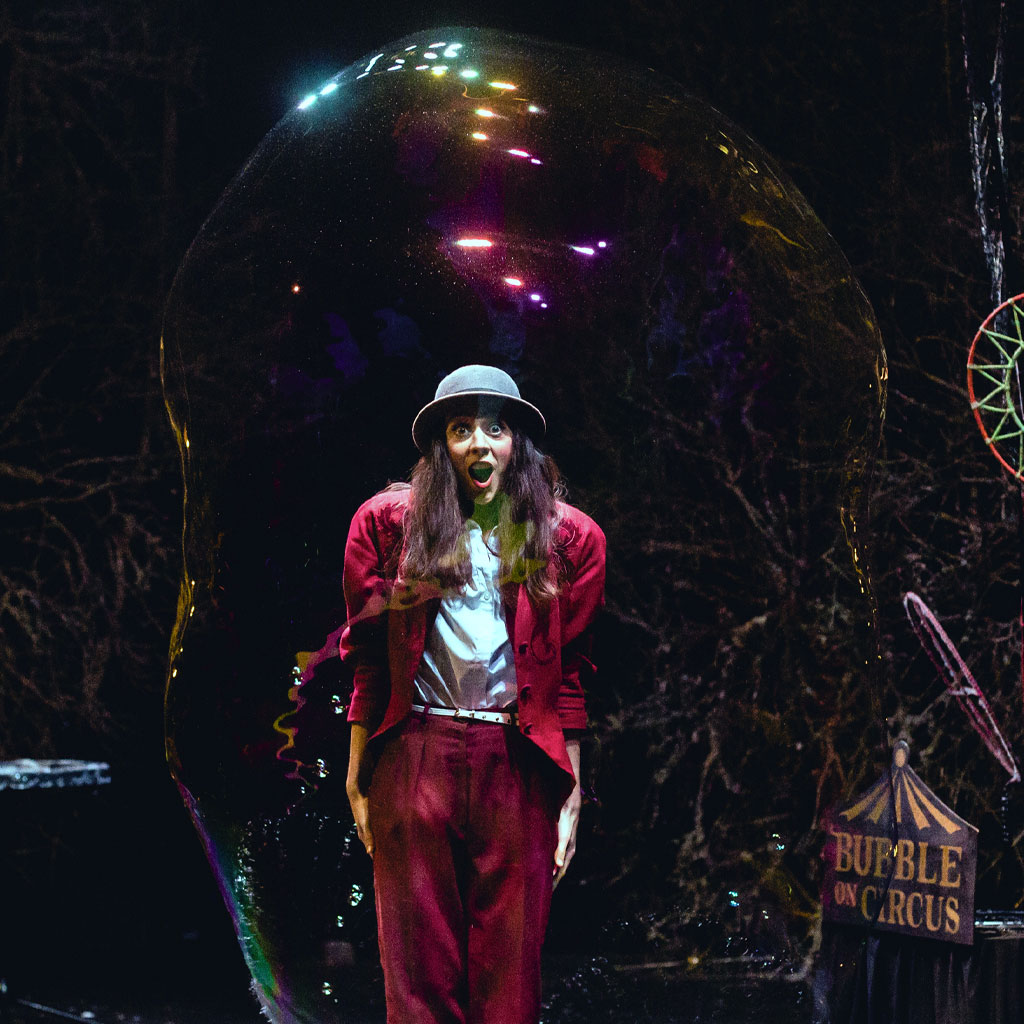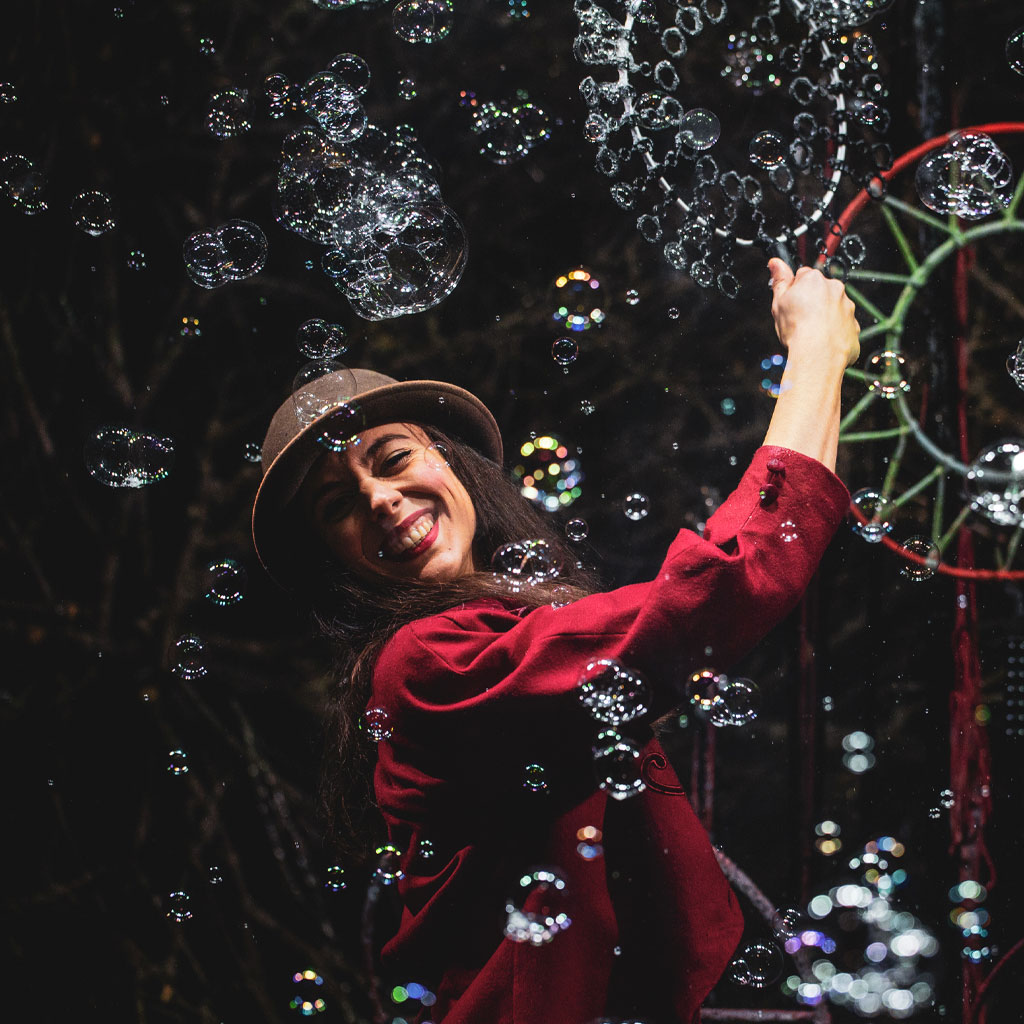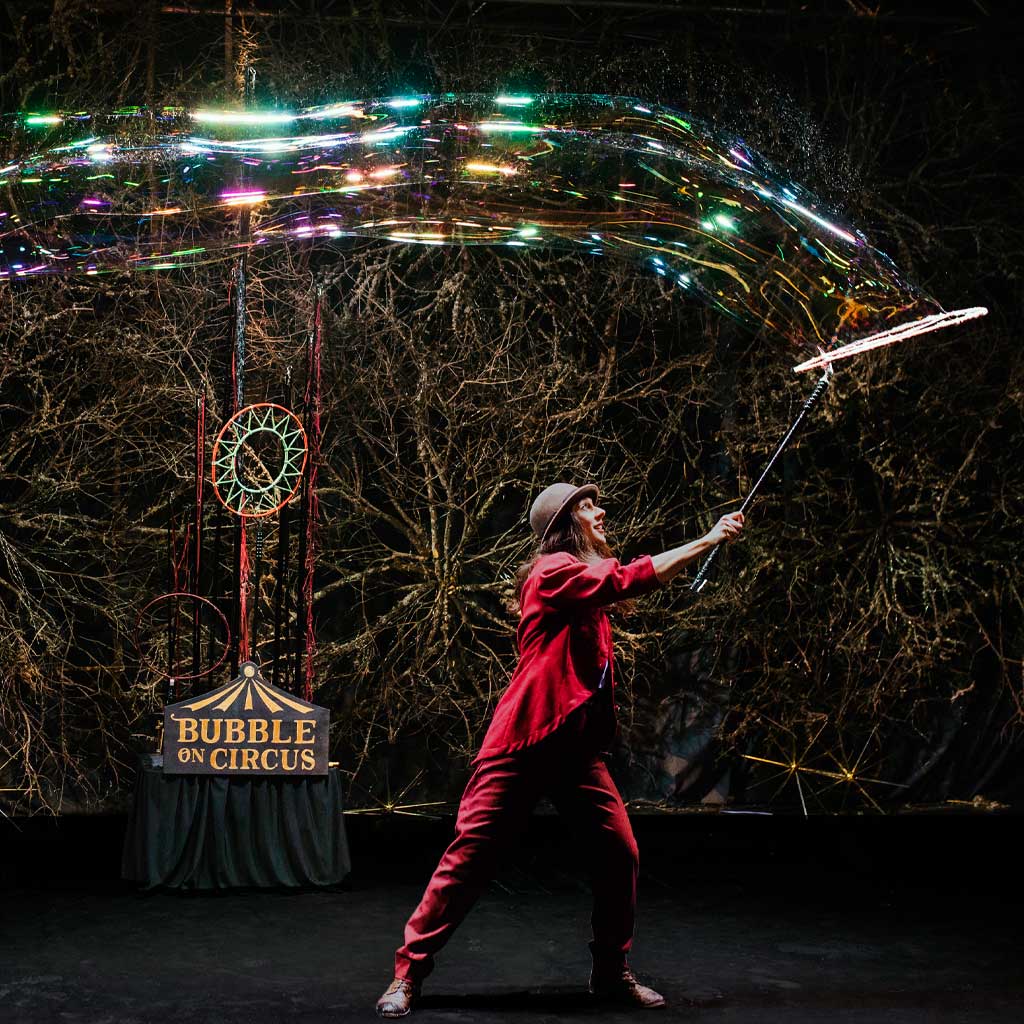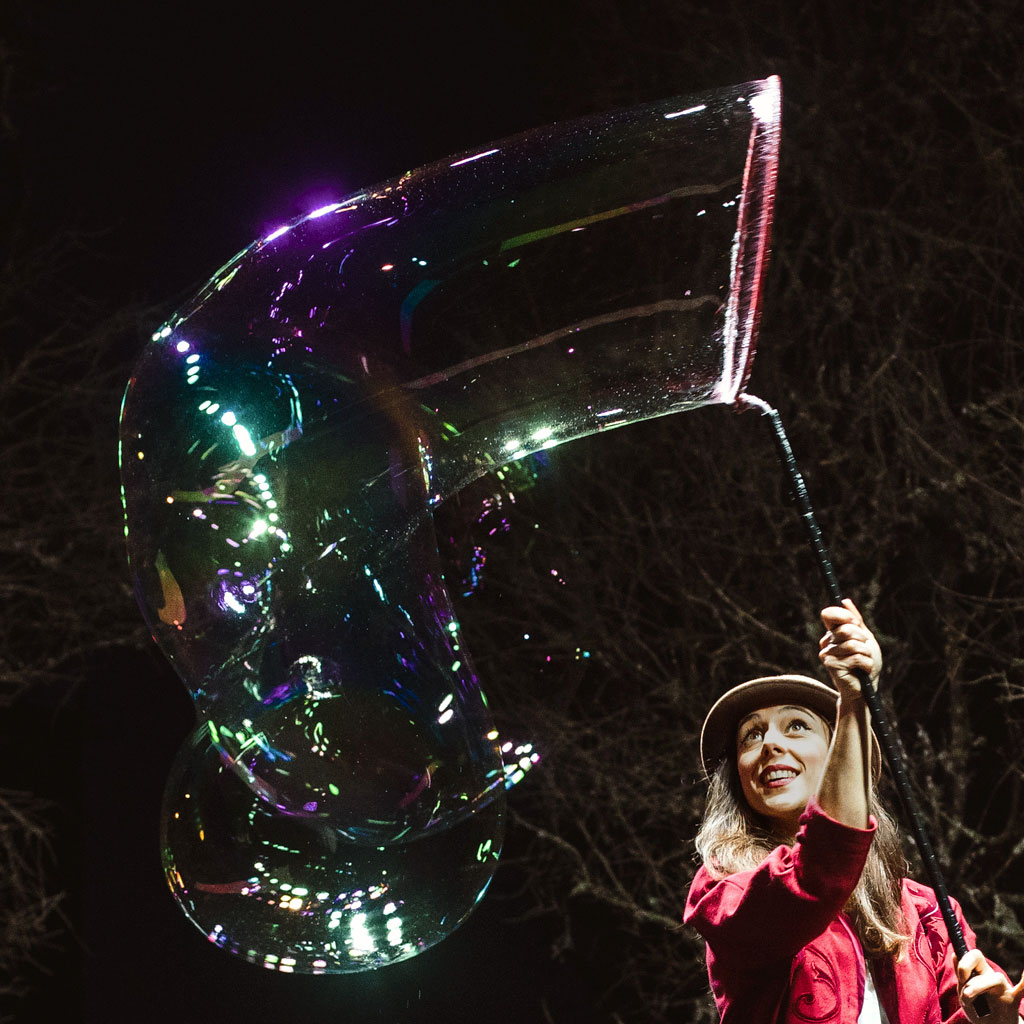 Audience
Wordless show for all kind of audience, without age limits. Suitable for the all family.
Tournée
New show created in 2022.
Duration
Twenty five minutes of giant soup bubbles, dreams and poetry.
Stages
It can be played at open air or closed spaces