La vie est bulle
is a poetic travel with comic situations that will show us the unbreakable bond between two people,
from youth to old age: the capacity to love.
It's a hymn to life, life seen as a soap bubble, fragile and wonderful.
Gestual theater, soap bubbles, magic and puppetry will mix creating a unique show that will take us all, from children to the elderly, to a timeless world.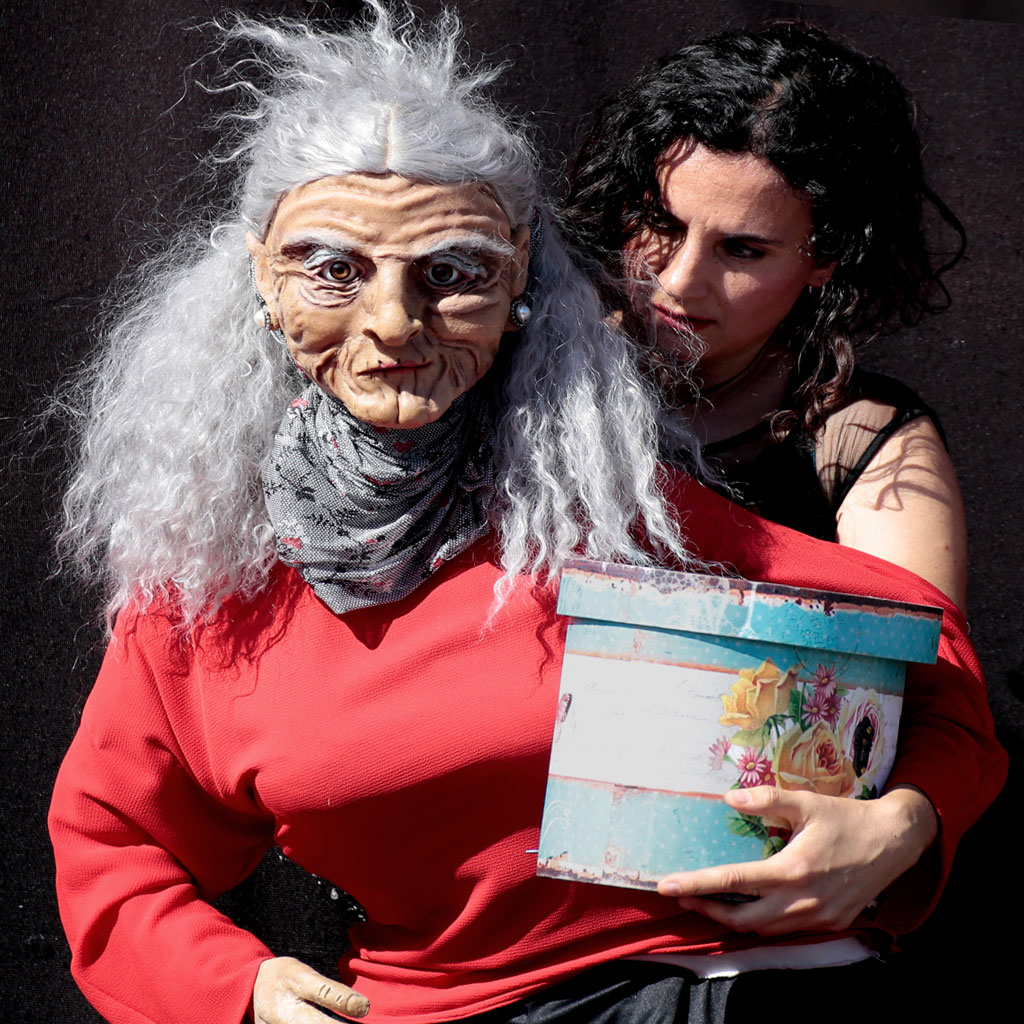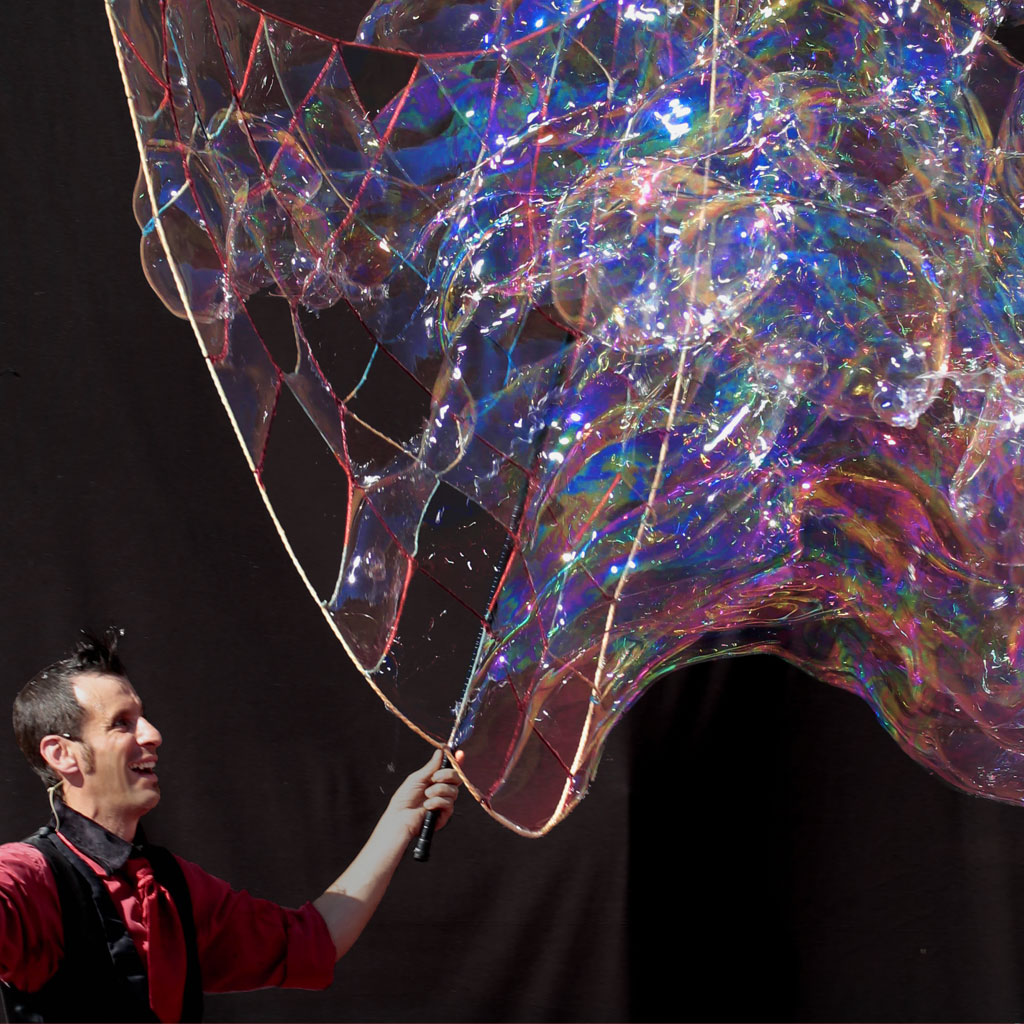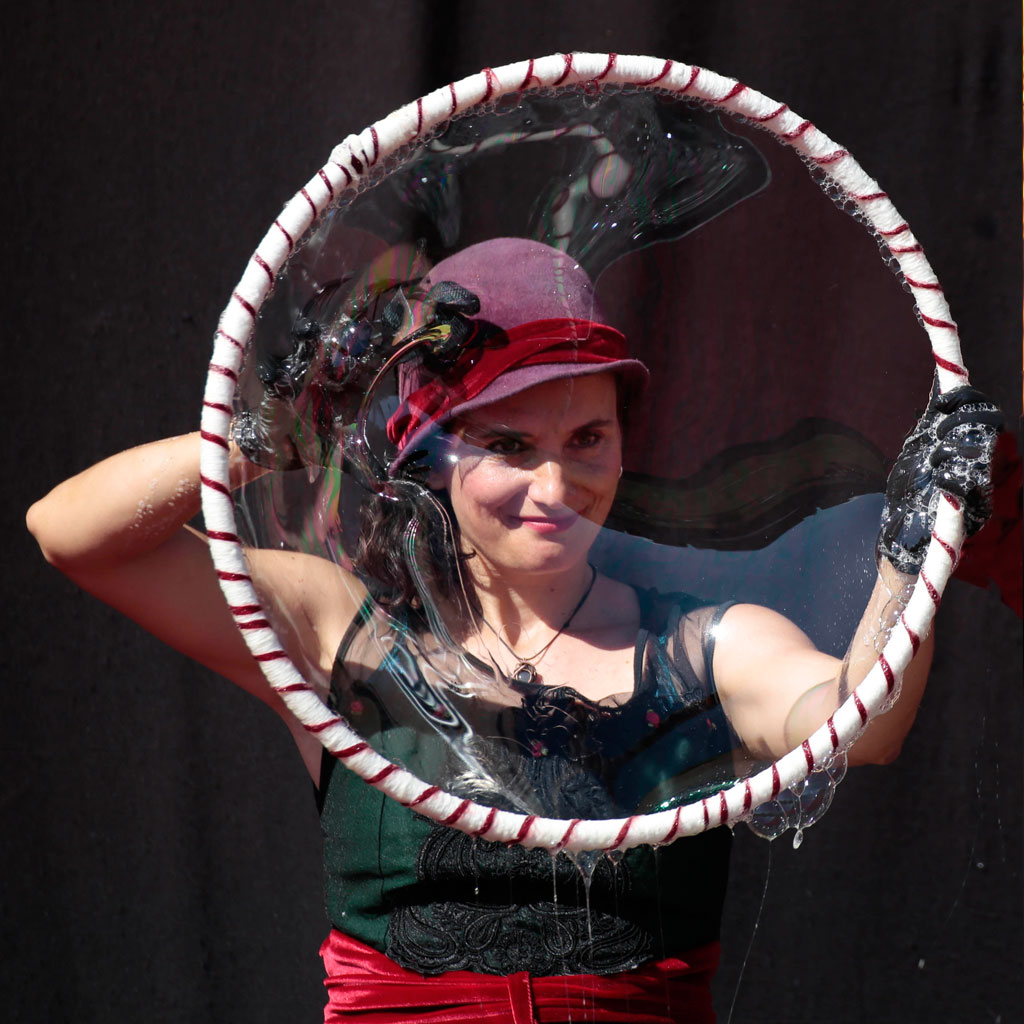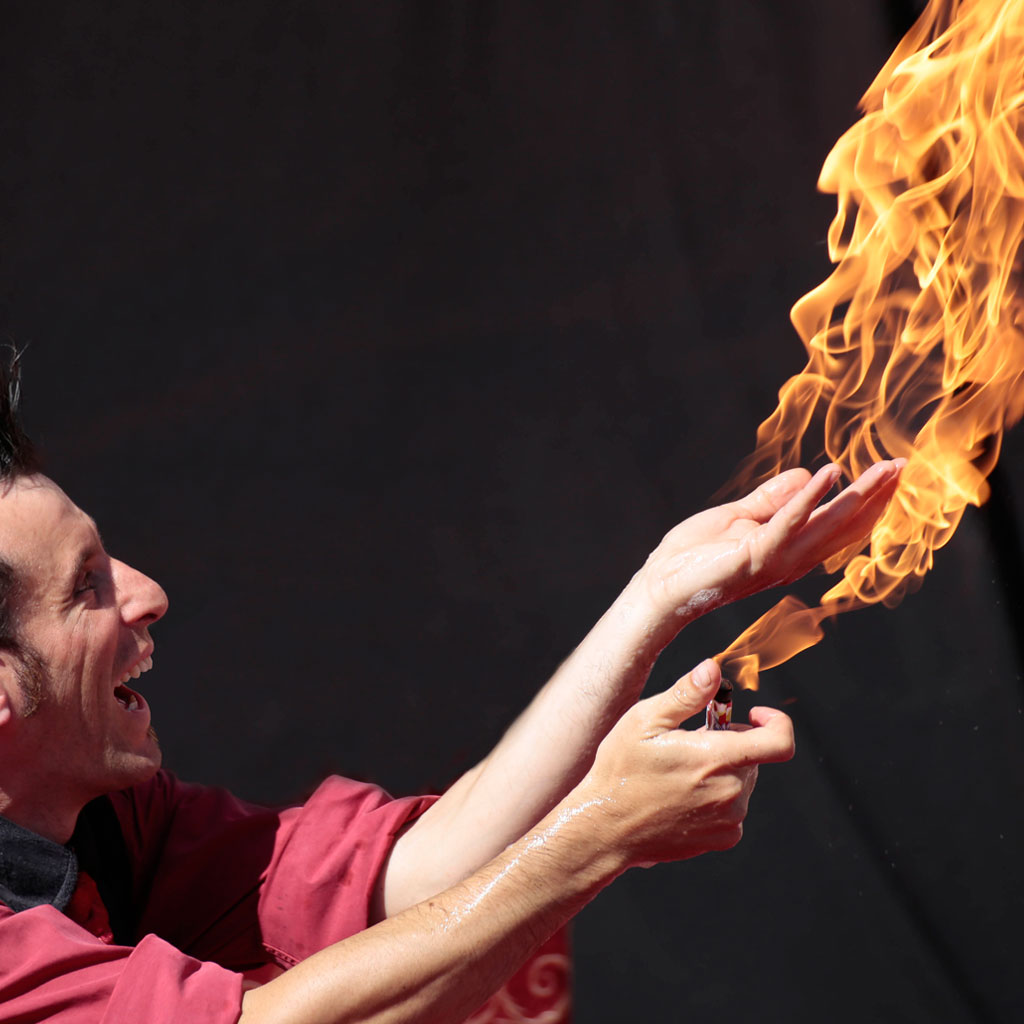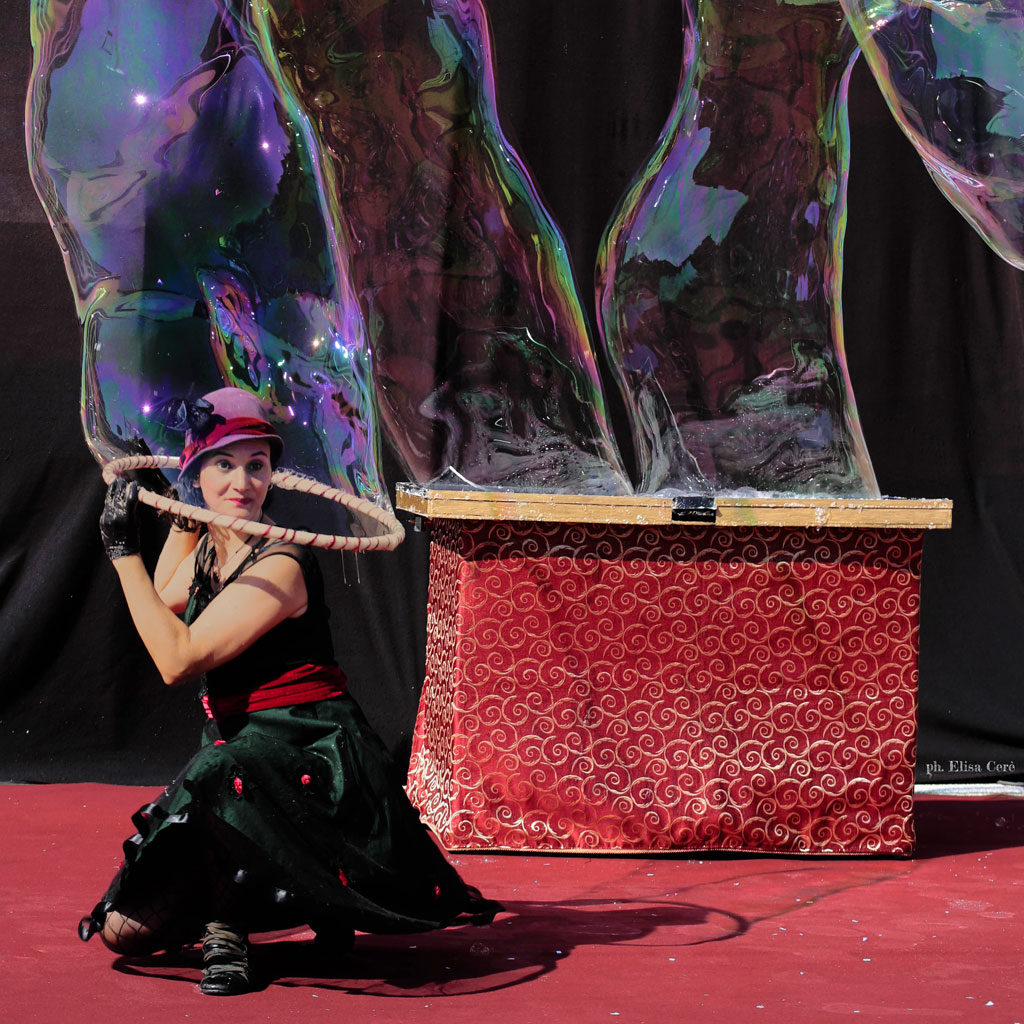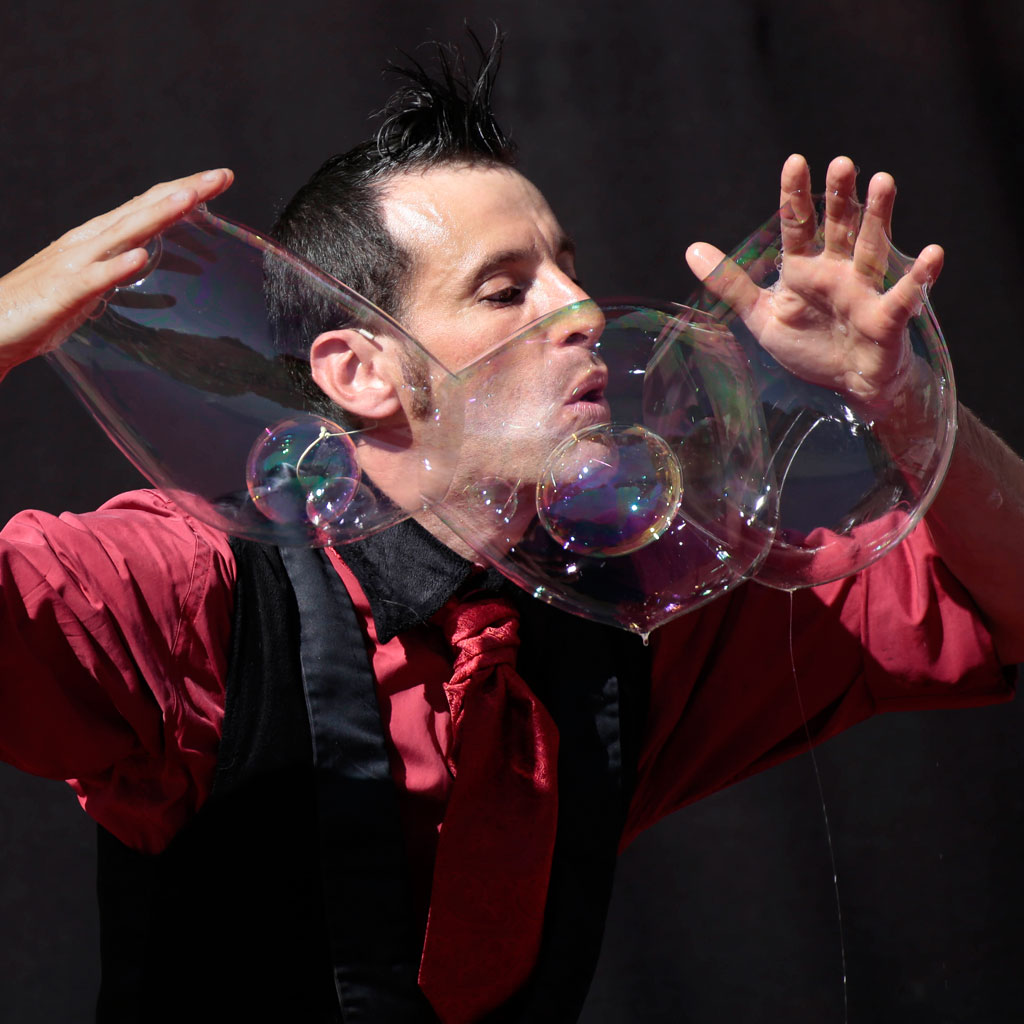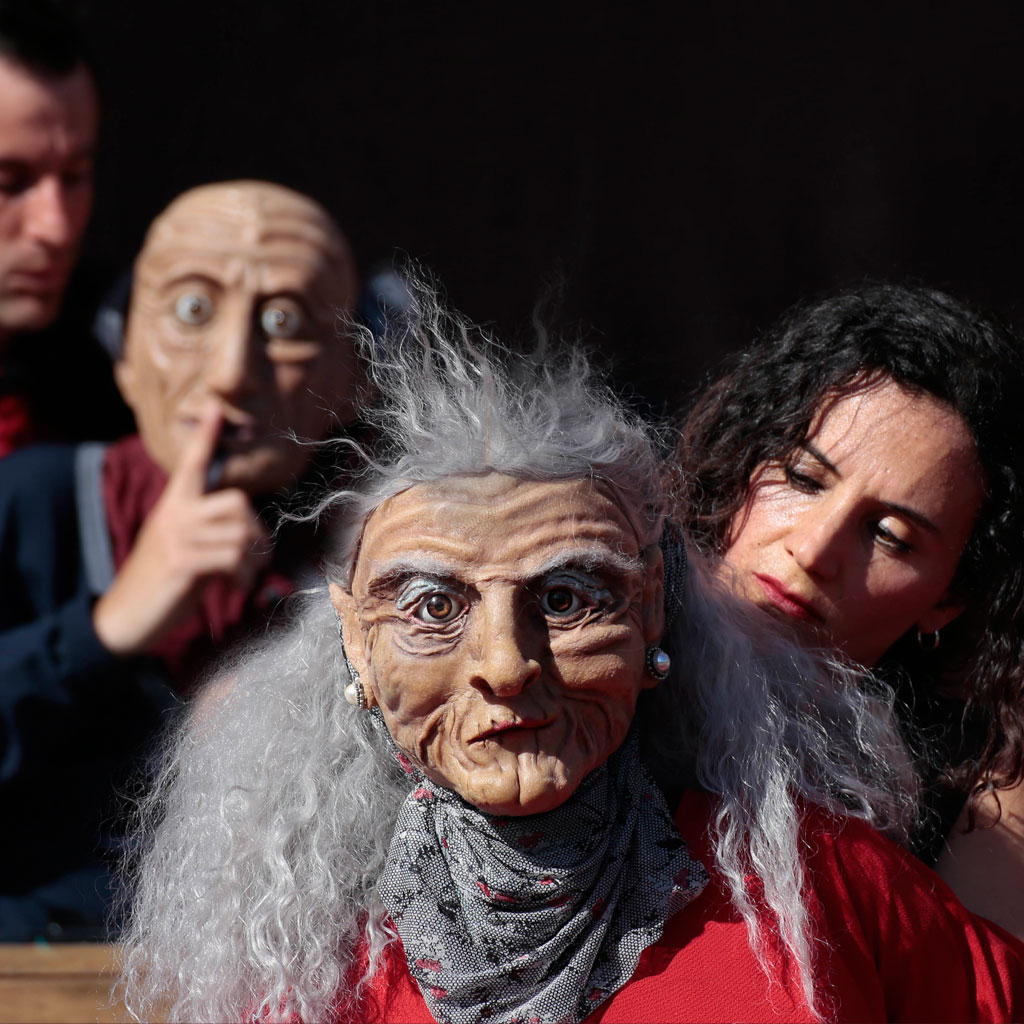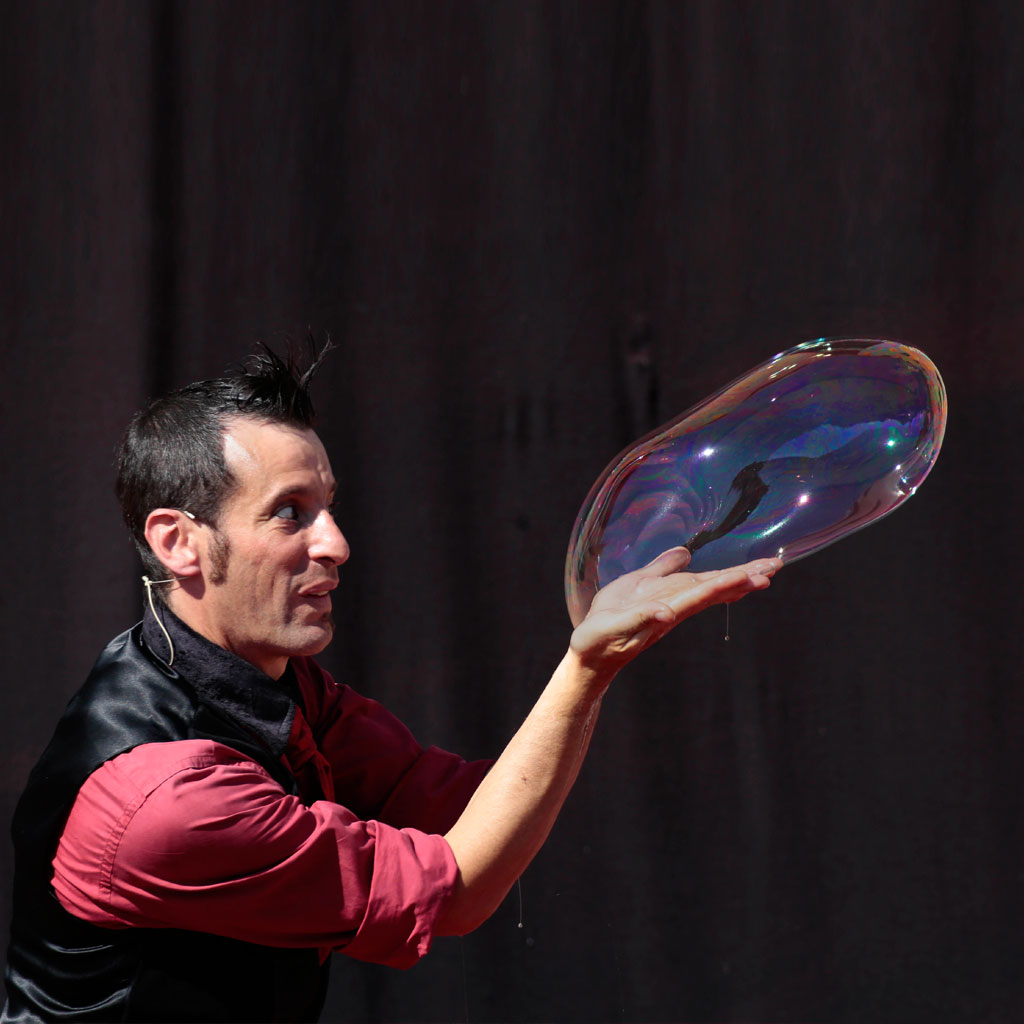 Audience
It is a wordless show suitable for all audience, without age limits.
Tournée
New!! This show was created in 2020
Duration
50 minutes of bubbles, magic, puppets, laughs, and poetry.
Stages
It can be played at open air or closed spaces.