With more than 10 years experience as soap bubble teacher we give classes in italian, spanish, english and french.
THE GARDEN OF BUBBLES
Narrative and interactive soap bubbles workshop
Welcome to a very peculiar corner of the world, where also the sky has its own special flowers! Our funny Gardener will teach you how to plant huge bubbles in the wind, to make smiles bloom all around. Let's cultivate happiness together!
Perfect for festivals and events.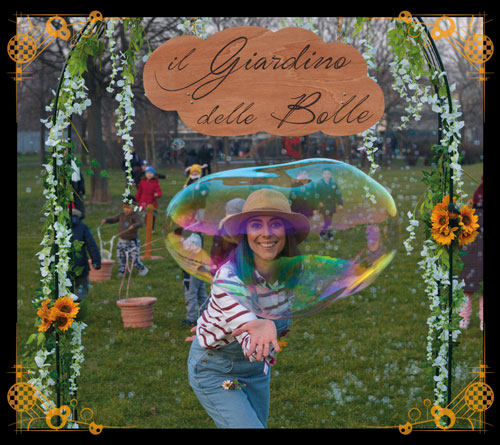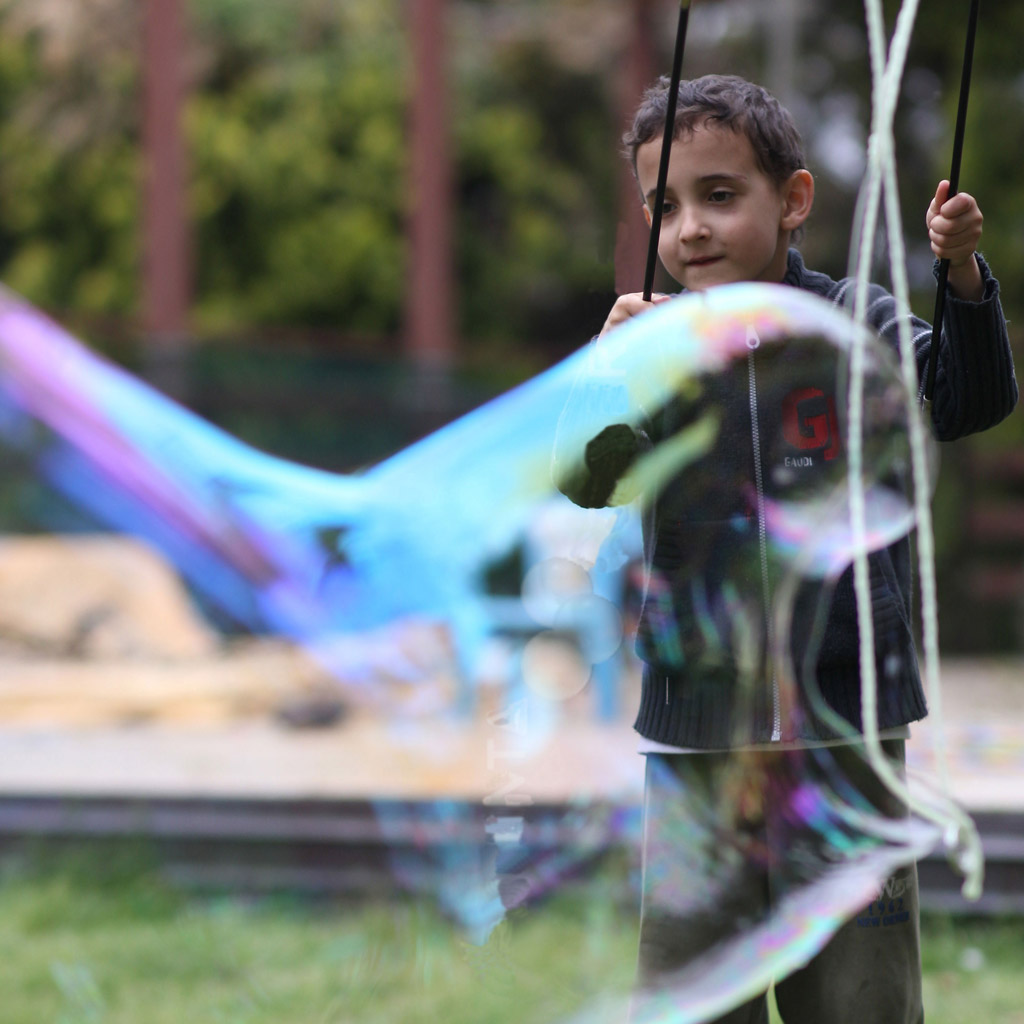 Soap bubbles for children / children and parents together.
Addressed to the children and families, we provide all the materials and the basic knowledge for an unforgettable experience.
Perfect for festivals and events.
Soap bubble workshop for adults.
Two levels: beginner and advanced.
This course will be a full immersion in the wonderful world of soap bubbles.
Bubbles have always fascinated both children and adults and transporting the audience to this universe is a truly special experience for every artist, educator or animator. The course is aimed at all those who would like to introduce soap bubbles in their shows, performances or entertainment. For this purpose we will give theoretical notions that will be accompanied by practice to make the laboratory useful and fun.